Connect with your social network account
Discord Server 11/07/2020
N12Turbo.com now has a Discord server! Let's keep the community alive. We hope to see you there.
Join here:
https://discord.gg/3MDhUZb
Hey, As you know I recently had an ae82 corolla with a 4efte conversion & a 180sx that I spent big money on, Anyway as usual, I get over the car as they always seem to have issues or i just keep spending unnecessary money on them for no good reason, So i decided to offload the both of them (lost out big time on money) .But never the less, They are both gone, Corolla went to a girl i work with & the 180 went to some rand who had it 2 days & wrote it off, So i got myself a 2002 Series 2 Vu commodore ute..King springs - nothing to low obviously, double din dvd headunit, 18" xph jet wheels, SS kit & a 2 1/2" cat back exhaust, thats pretty much it, It did have the 4" roll bars at the back with the tonneau cover to match but i took them of soon as i got home with the car, I have ordered a hard top for it
Oh also has light tinted windows but im getting them retinted in 5% ..There will be no homo stickers on this car AT ALL!..Also go to put super low springs in the front and super super low in the back, Gives an even ride height, or close to it..
This is when I got it 7/11/11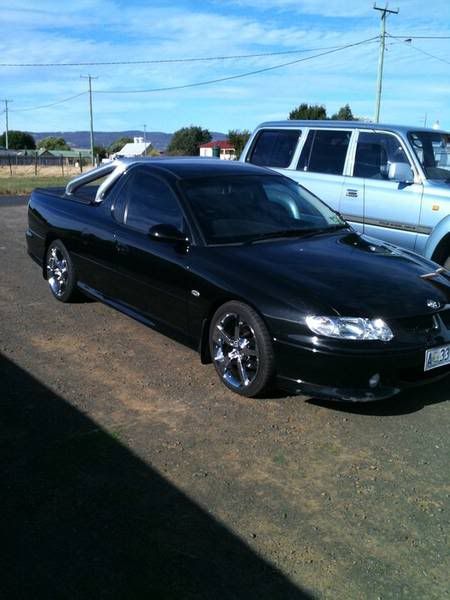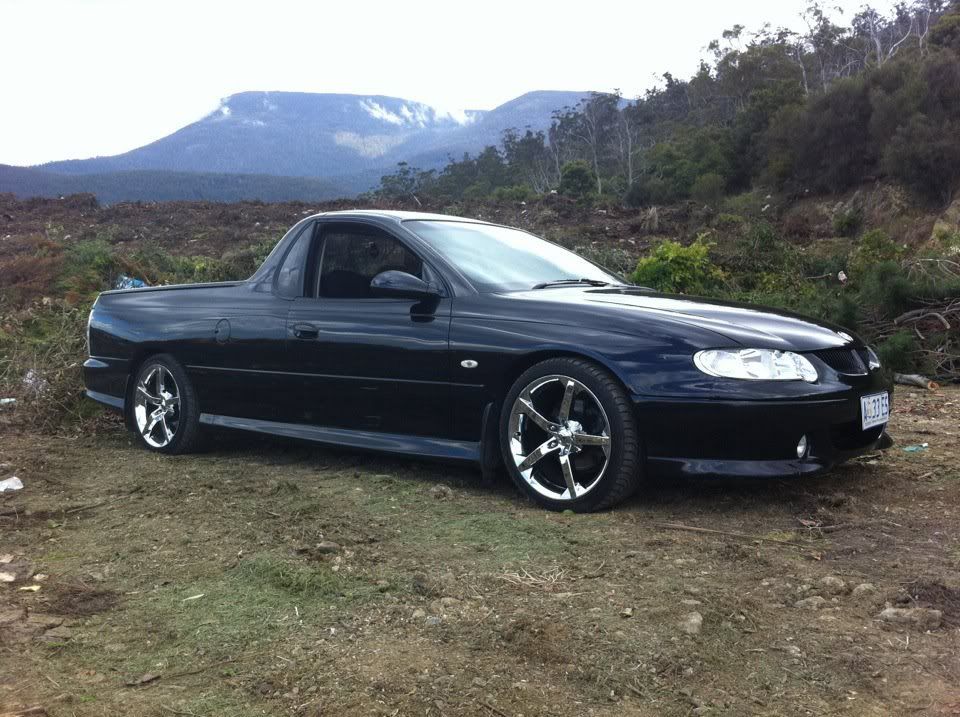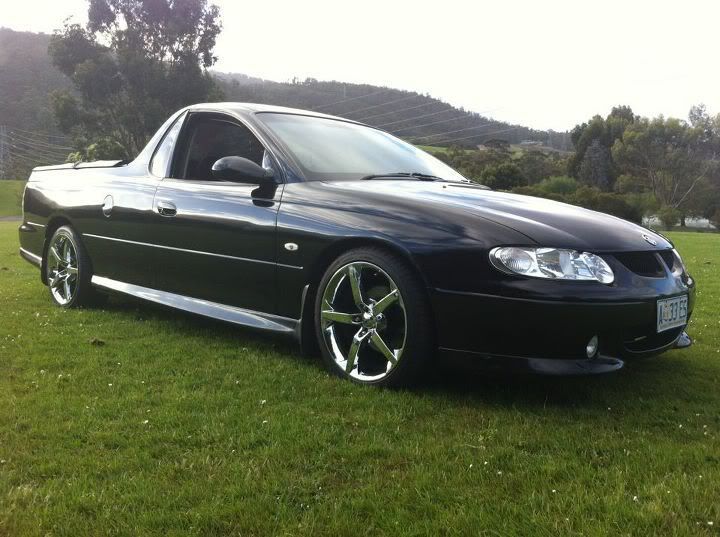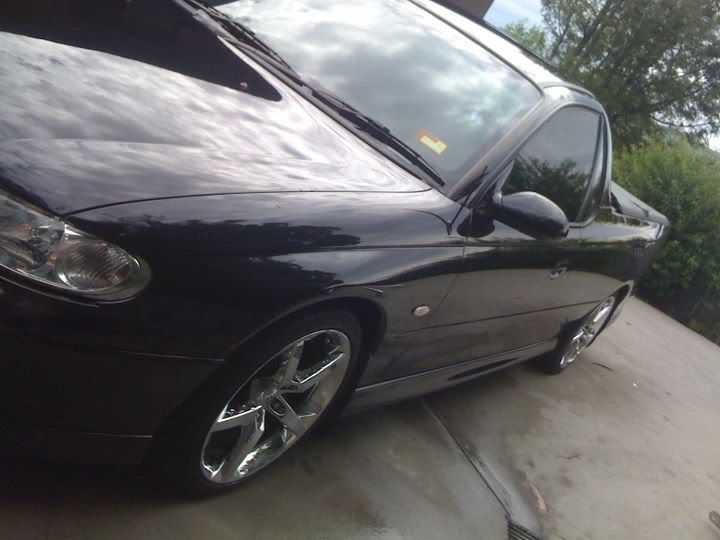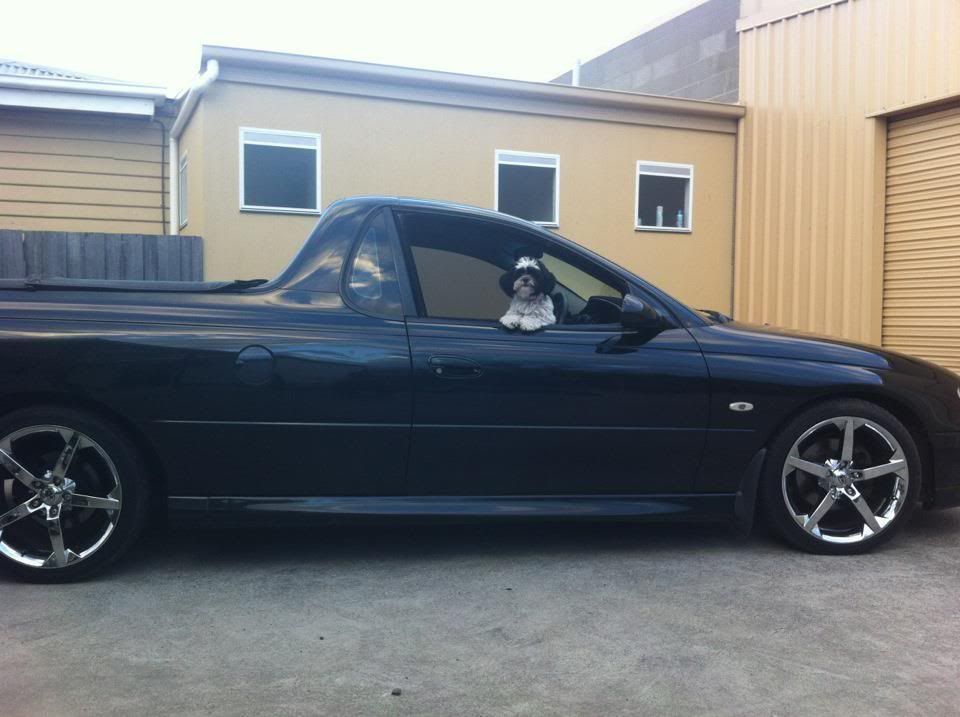 This car would hands down be the best car I've owned, The comfort, reliability & practicality is crazy, I went to great lengths just to find the right ute & this is definitely it!
Only mods that will come at some stage (not in any hurry) will be
5% Tint
Pacemaker extractors with 2 1/2" pipe to cat to join up with the rest of the 2 1/2"
Set of roller rockers
As i said, I'm not in any hurry to start modding this car, As i'm happy with the way it is currently & im massively over spending money on cars (mainly imports) so its now time for me to just maintain the things and just drive them!
---
baz