Connect with your social network account
Posts: 1360
Joined: Wed Nov 22, 2006 4:25 pm
Location: Vaasa, Finland
Contact:
Hey people, I thought I might finally show my ride after sneaking around the forums for a couple of years. After seeing a couple of N/A - pulsars/cherries here, I decided to post my car up here even though this is a N12 Turbo forum. My N12 is currently under complete body restoration and it will later be converted to the E15ET world (with an E15ET engine
).
Name: Jan Peter Buss (aka "JP" or "TurboZ.Dude", I'm also known as "NissanN12Dude" at YouTube)
Location: Vaasa, Finland
Year/ Model: 1984 N12 'Pulsar' aka. Cherry (currently with E15S engine)
Color: Originally sky blue metallic, now completely resprayed in mitsubishi Y01 yellow (one of the Mitsu Evo 8's base colors), the area between the tail lights is painted metallic black.
Period of ownership: since 2002
Performance: not tested officially. Using a stopwatch i got a 0-100 kph time of 12.2 seconds plus or minus 0.5 seconds. I don't want to start guessing what my drag strip times with that performance would be - probably very crappy if the gearbox doesn't blow first
. With the E15ET engine (that I'm currently gathering parts for) it probably will be a lot quicker.

Engine Mods:
* Cold air induction
* Lumenition "optronic" electronic ignition with optical trigger
* 3.5-inch stainless cannon muffler
* Front muffler replaced with a Swedish "Simons" 2-inch straight-thru muffler
* Oil catch can (the old engine had a lot of blowby due to very worn piston rings and cylinders, so it was pushing a lot of oil to the intake manifold, I decided to buy one of these to prevent all that liquid oil and sludge from entering the intake manifold and clogging up just about everything)
* Engine swap (just recently) during the car restoration.
Interior Mods:
* an almost complete 1985 black/gray interior swap (instead of the original grayish blue one)
* Turbo/SGL seats (I've installed seat heater elements from my old N/A seats)
* Bluebird 1990 4-spoke steering wheel
* A-pillar meter rack with three 52-mm gauges: Voltmeter, oil pressure gauge, water temperature gauge.
Exterior Mods:
* 1985 Cherry tail lights (the Holden Astra lights)
* Painted front grill, the chrome strip removed
* Hella FF 450 high beams
* Opel Kadett wiper arms front & rear (to get rid of the wobbling wiper blade syndrome and the problem to find wiper blade adapters)
Wheels: stock steel 13's with 175/70 tyres
Other:
* The body has been completely stripped down and rust repaired
* The odometer reading is 388141.
* More about my car at my website:
http://turbozdude.net46.net
* I have a couple of videos of my car at my YouTube channel:
http://www.youtube.com/NissanN12Dude
* More about the catch can; it is not that useless together with low performance engines, as you probably know already (no flaming of my thread, please!):
http://www.gassavers.org/showthread.php?t=290
Future Plans:
* E15ET conversion using my old engine as base
* Power steering
* Digital dashboard
* Making it an approximate replica of the Australian Nissan Pulsar ET

* The stock Australian ET front bar (or perhaps a full JetSpeed body kit)
* E15E EGI manifold together with the E15ET engine (perhaps, I hate the twin butterfly setup though)
* Aircon
* Rear sway bar
* Vented front rotors
* Rear disc brake conversion
* Brake master cylinder, proportioning valve and other brake parts from the Pulsar ET (maybe)
* 14-inch Pulsar ET original rims
Pics:
The car looked like this when I first got it: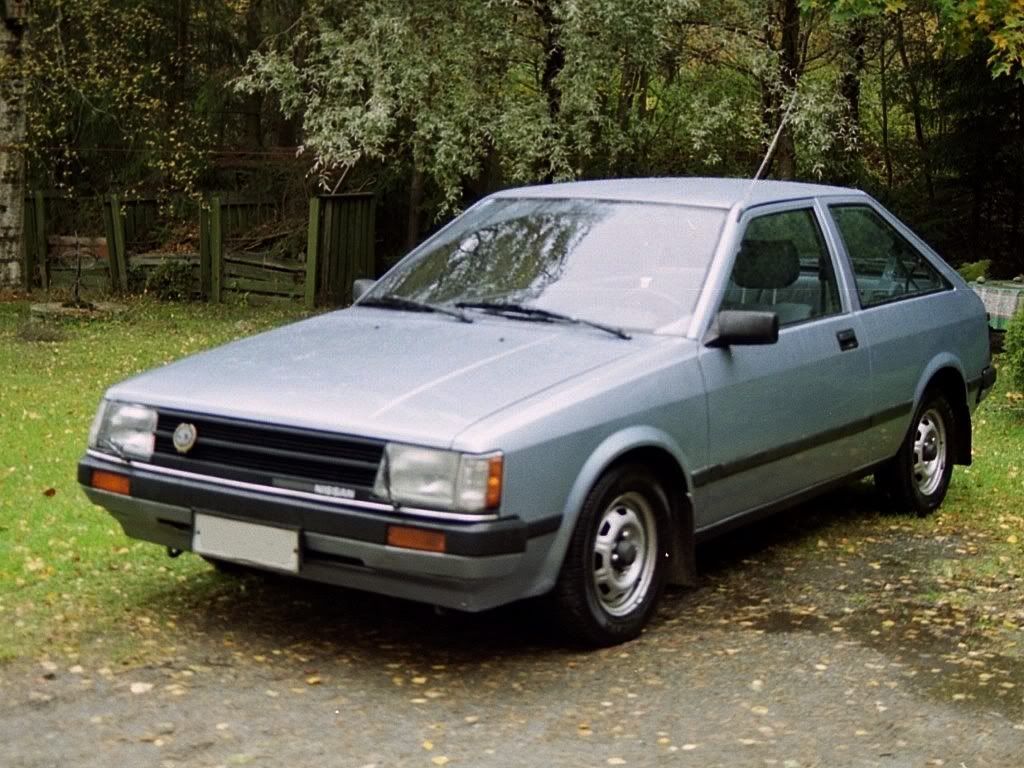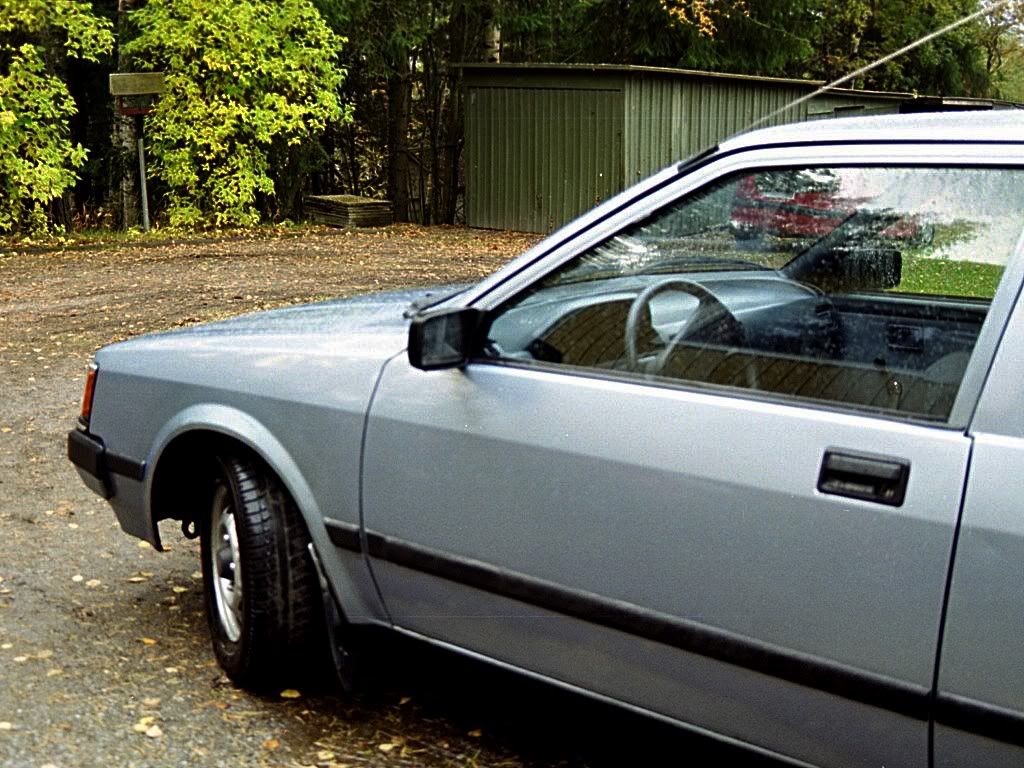 My first mods; the electronic ignition and my crappy DIY cold air induction system (and the highbeams), and finally the oil catch can:
The new interior: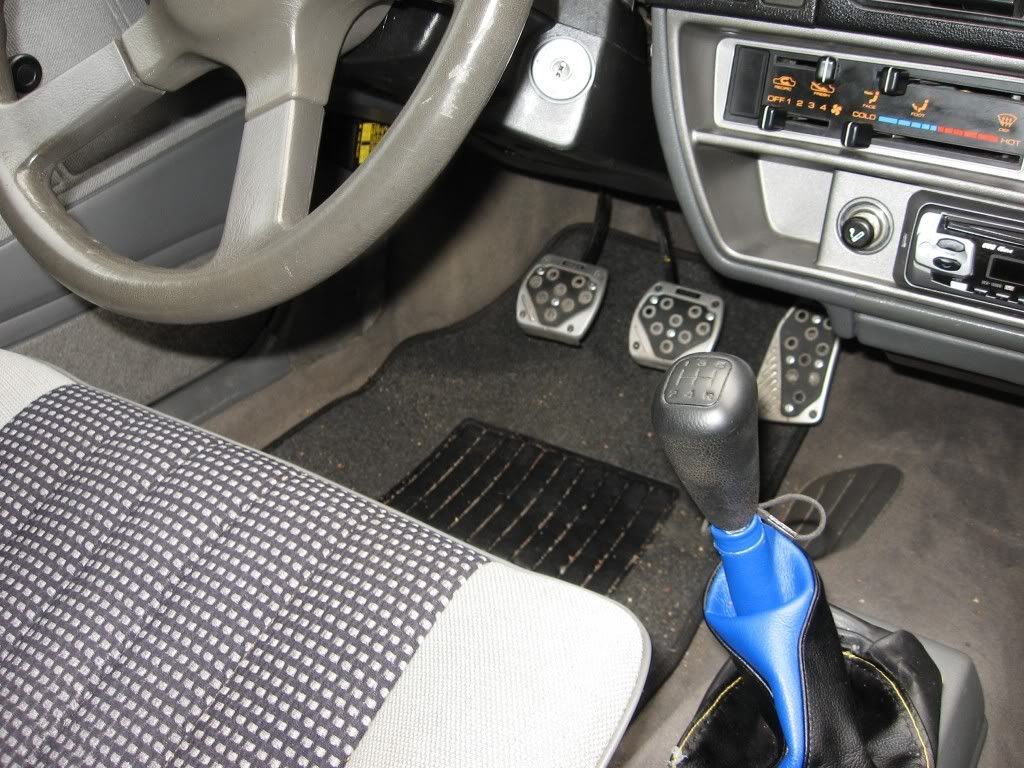 This is what the car looked like just before the restoration started: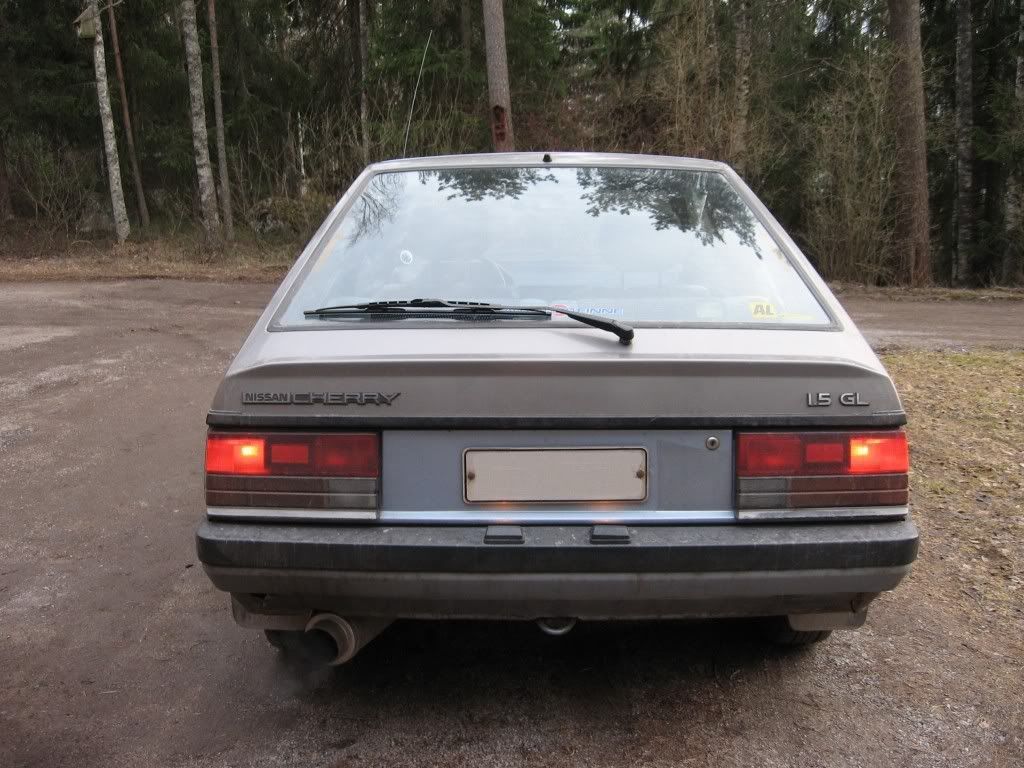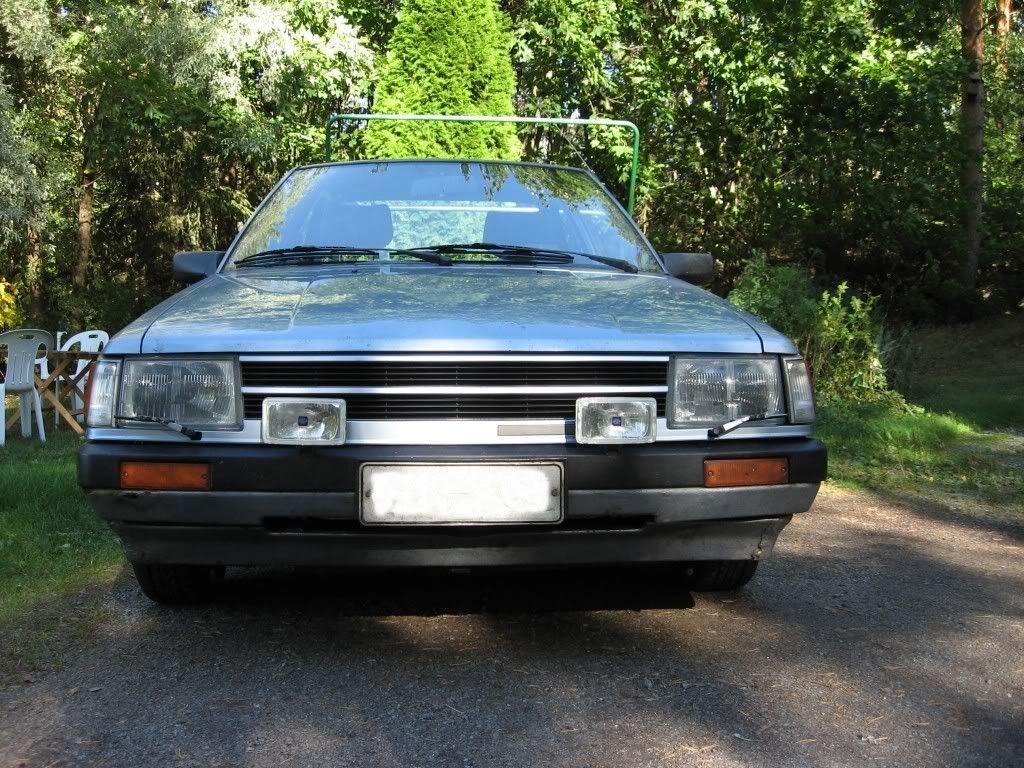 Some restoration photos: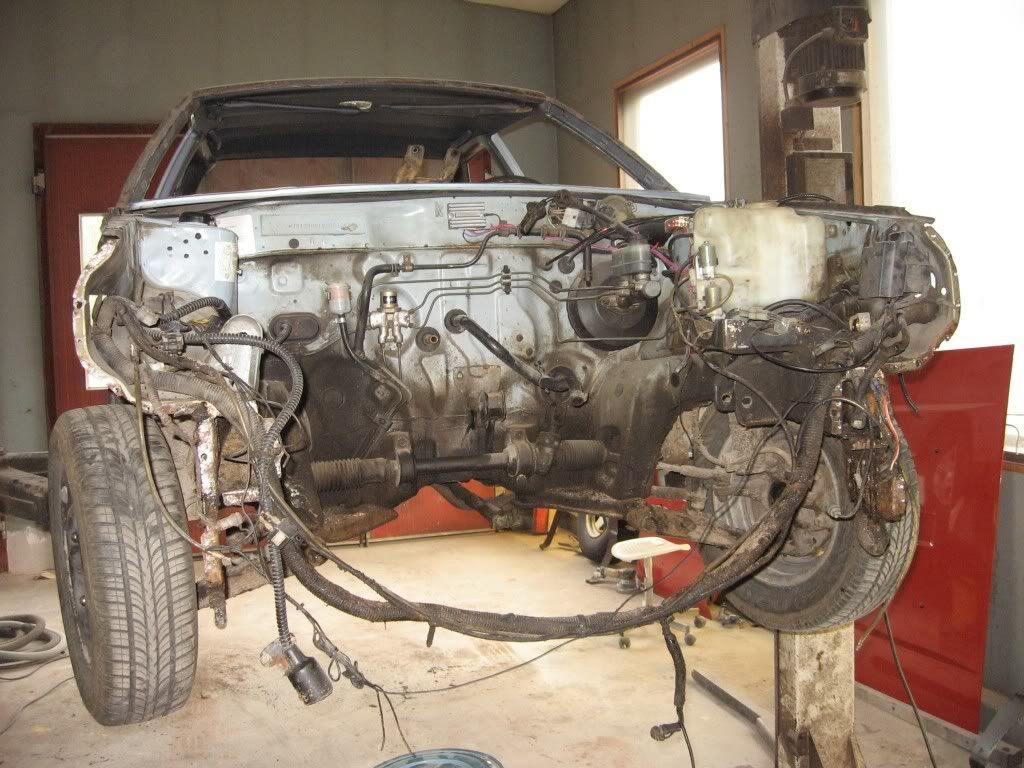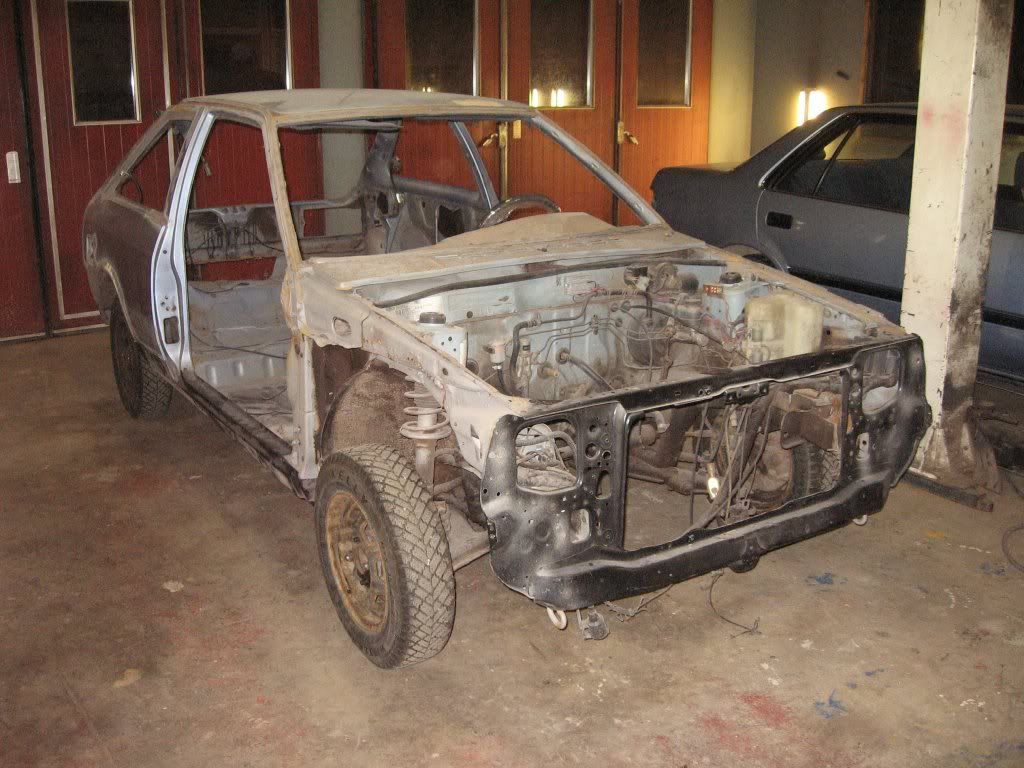 Before-after comparison:
After restoration:
Exterior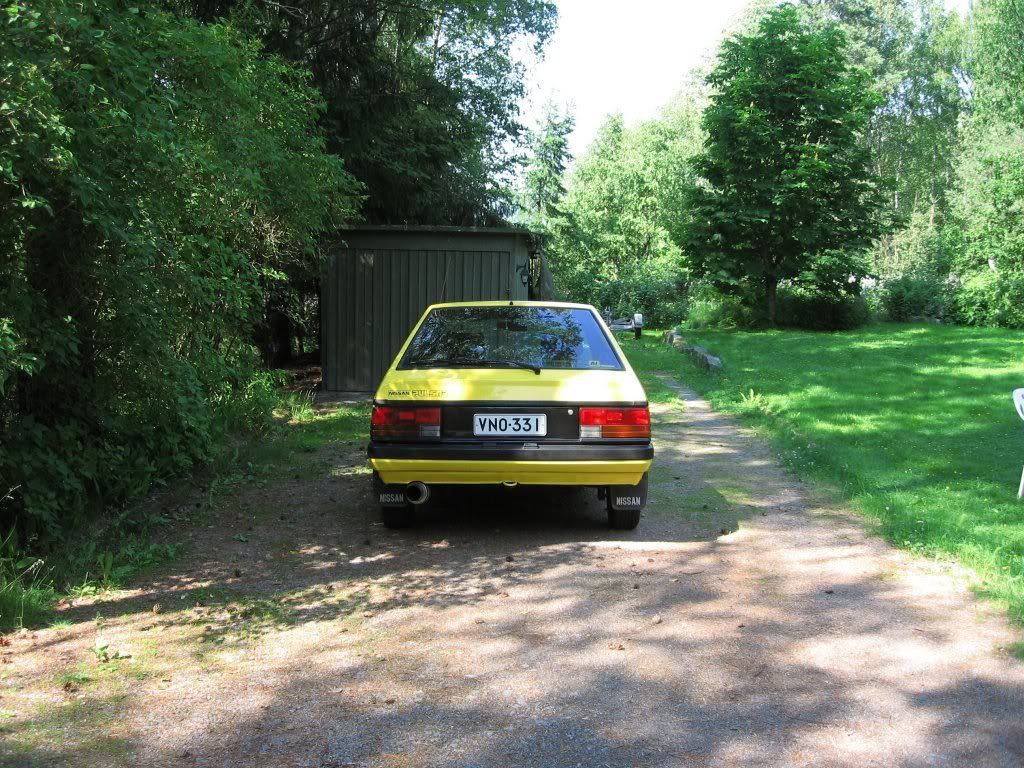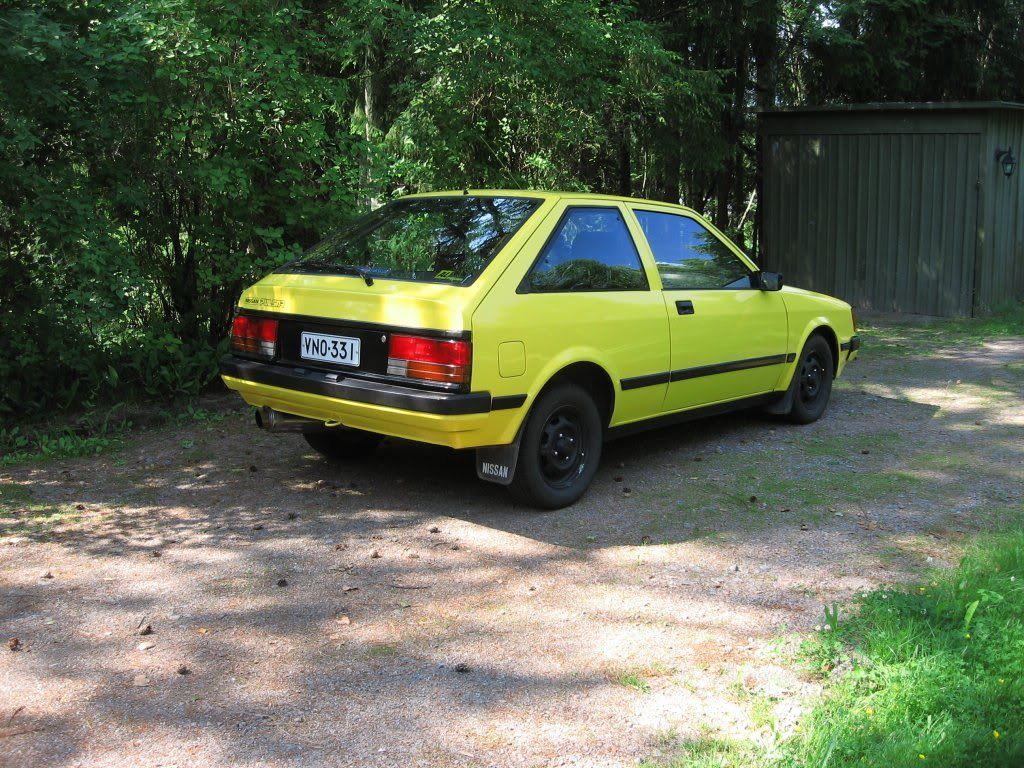 Interior
Engine
ET-look-a-like conversion plans (with a European N12 Cherry spoiler):
(these pics are based on old photos because they were drawn before the car was finished)
And now for the most important part; the E15ET project:
I'm building myself an E15ET engine from bits and pieces I find here and there, it looks like this at the moment. Parts are dummy fitted.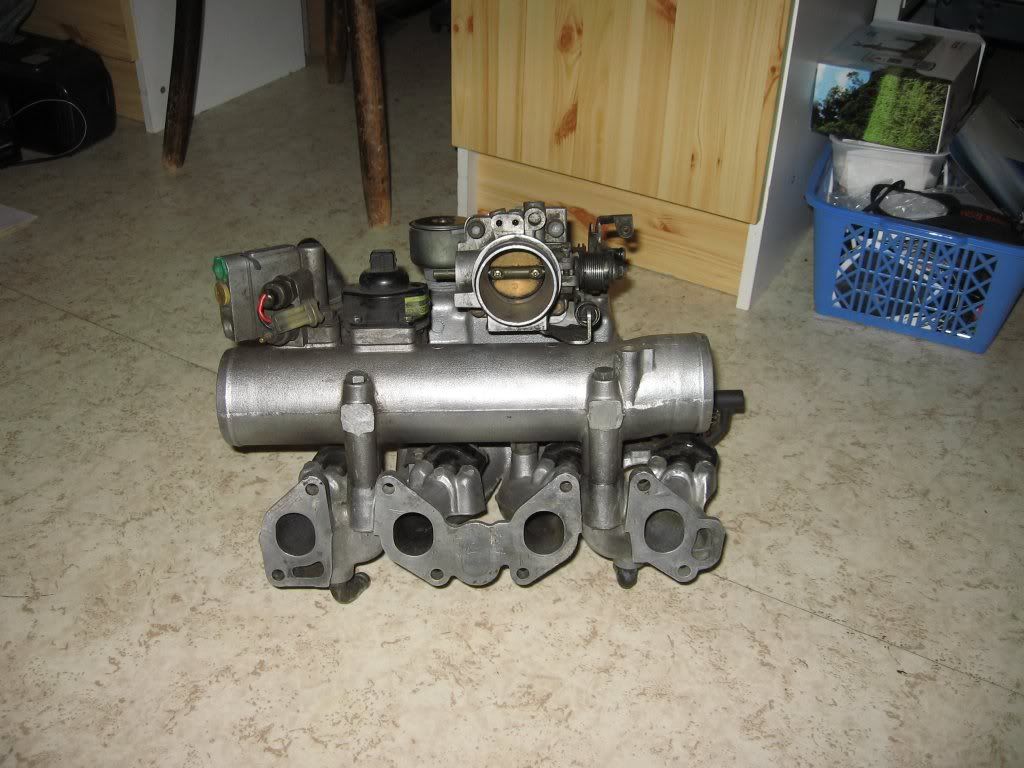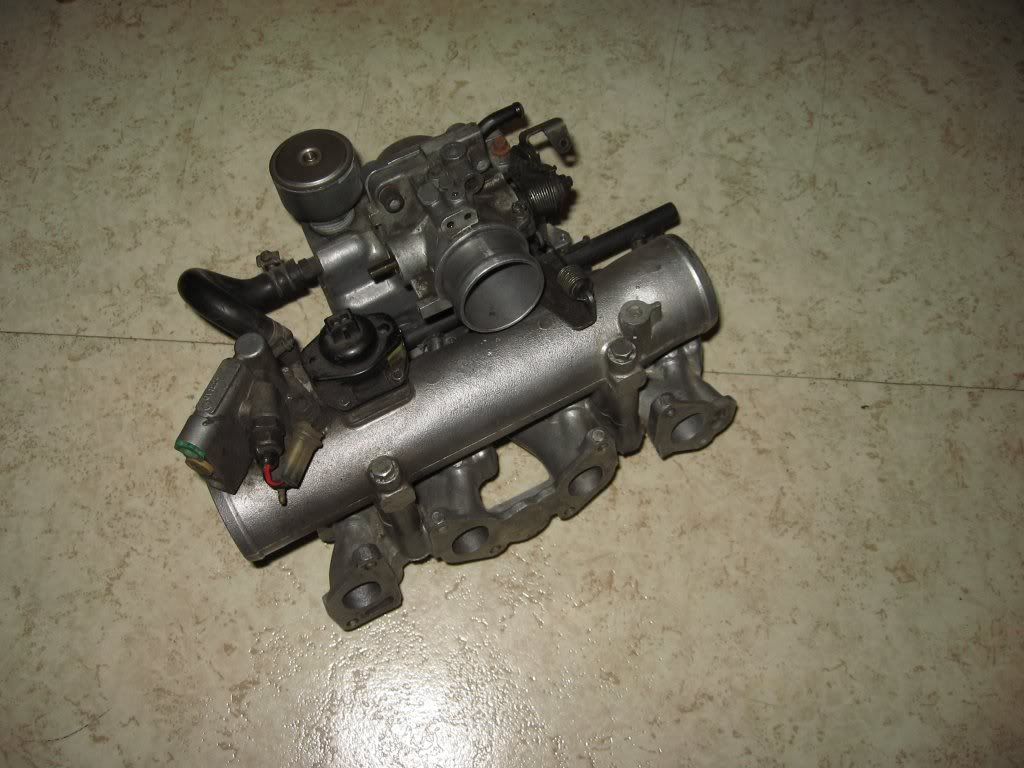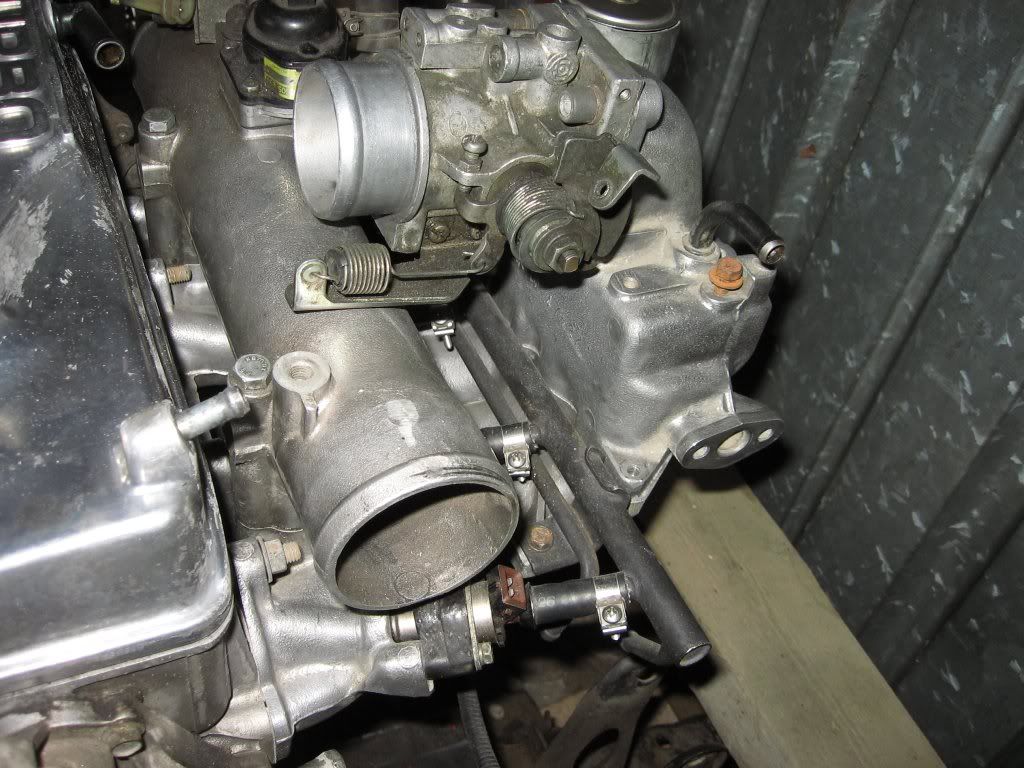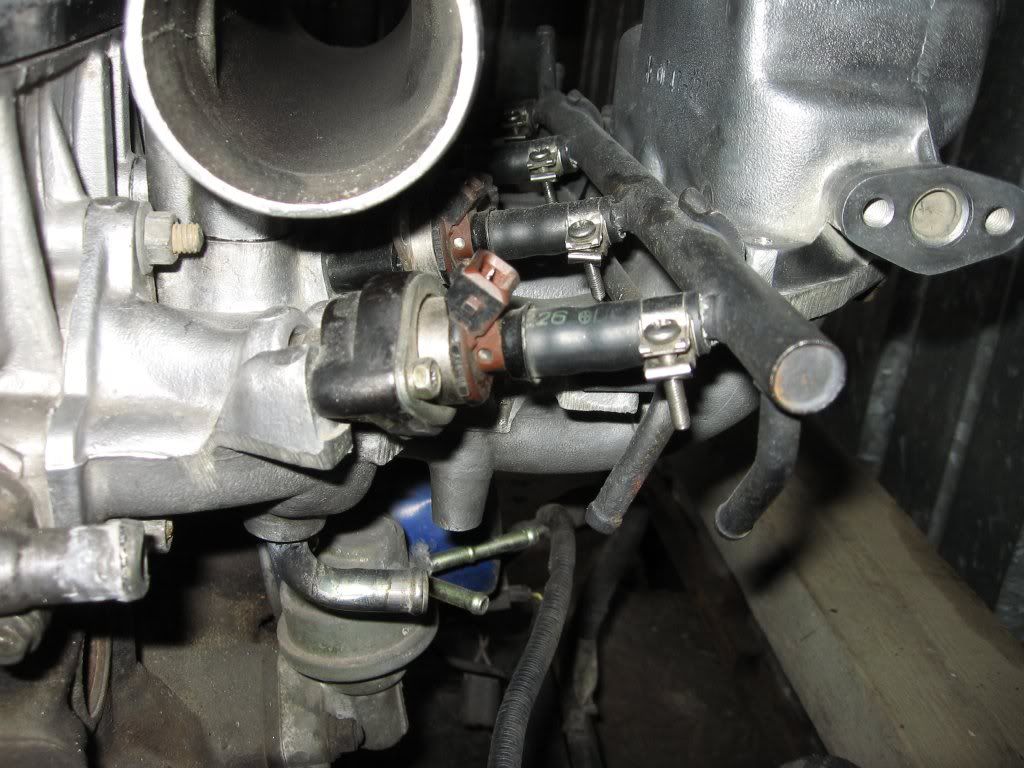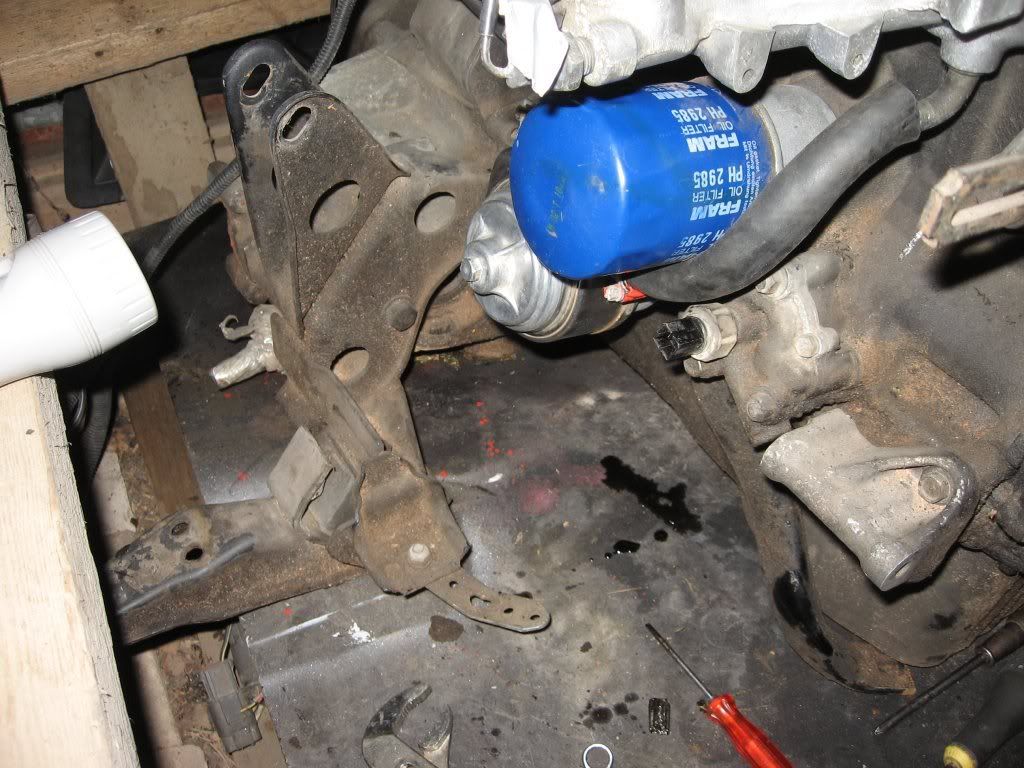 I still need a lot of parts, but I'm making some progress.
Last edited by
TurboZ.Dude
on Wed Mar 27, 2013 7:56 pm, edited 92 times in total.
My N12:
http://forum.n12turbo.com/viewtopic.php?t=4926
,
http://www.zxoc.co.uk/forum/topic.asp?TOPIC_ID=6345
http://forums.mightycarmods.com/showthr ... Pulsar-N12
in all honesty dude these cars are shit but they have so much character, are fun and go fairly well when running right. we still play around with these things because they are a fun addictive little shitbox!

- Ash
---
TurboZ.Dude
Who is online
Users browsing this forum: No registered users and 2 guests