Connect with your social network account
The car has not yet been finished but here is what it should have prty soon
Name: Dj Location: Adel.
Year/ Model: 85 ET
Colour: Ford lime green (aka throw up green) with few different pearl
Period of ownership: 2-3 years never driven still building
Performance: to bee seen , been told to expect around 200hp at 18-20psi
Engine Mods: import engine (red rocker cover) , Bigger cam, port polish head, Garret T28, Rx7 550cc injectors. VL throttle body, 500X300X80 cooler, fuel pressure regulator, oil catch can(possibly), 4 puck extreme heavy duty clutch, 2.5" cooler piping, 3 Straight through exhaust, Standard n12 gearbox recond,battery has been moved to the boot, the afm will be removed,
more things that i cant think of at the moment... as i remember ill update
Interior Mods: Full leather retrim in ivory and black wrinkle, all seats and door panels and door armrests, and sun visors. also gear boot and handbreak boot.
Possible defi gauges (oil n water temp, n oil pressure n boost)
new black carpet. Momo steering wheel ,got momo gear knob. new 2 way alarm system and new central locking all waiting install. Might
Possible greddy boost controler, and a 1kg fire extinguisher seeing
Muzic: Dvd player(with full range of uses) kicker mono amp and 12" kicker comp. sub, soundstream 4ch amp and 4 rockford 4" speakers
Exterior Mods: lime green paint job
King springs front and pedders back.
The car has been tinted but ill have to get it tinted even further as dark as legaly possible not wanting to attract too much attention from the nice ppl in blue.
Wheels: 16" 3 spoke wheels (cant remember what brand they are) waiting to be painted either black or white any suggestions??most likely changing the wheels,
Other: I probobly listed everything i can think off if i remember or if something else is put in than ill update
Future Plans: Put everything i mentioned above into the car, start it , get it tuned, and go cruzing
and in the further future i have another e15et engine that has only done 80K that i wana change the crankshaft to e16, and do a full engine rebild forged pistons biggest cam, get it drilled and boned as far as it goes ,everything possible and get me the top spot on the list
But at the moment just finish this one and enjoy it
Pic: what it once was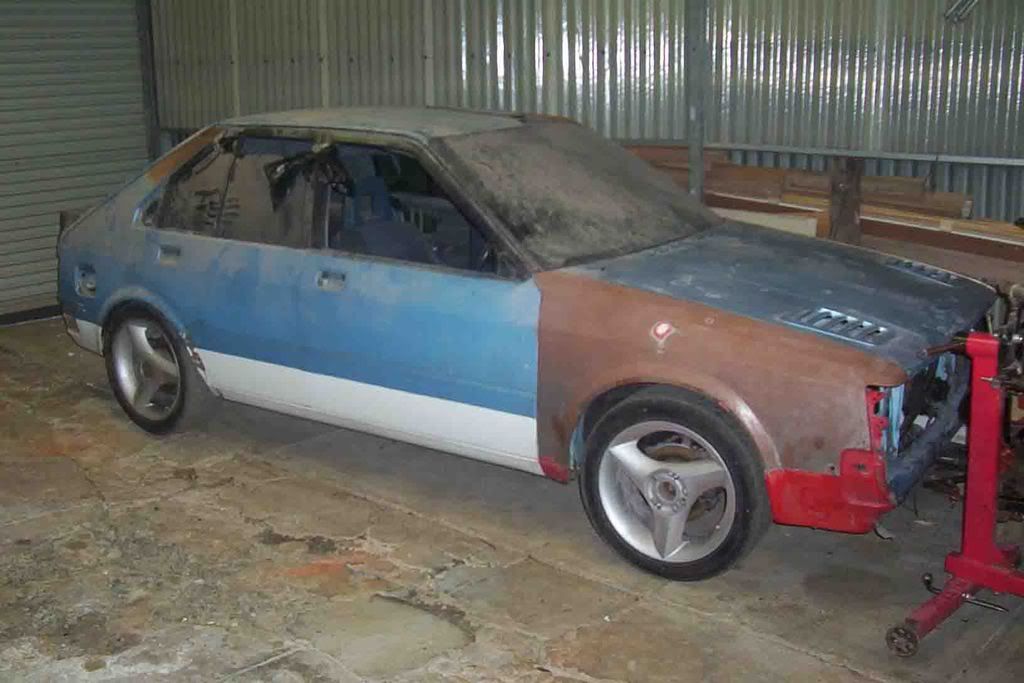 preperation for engine bay paint, the radiator support has been changed for a brand new one (the black painted thing at the bottom of the pic.)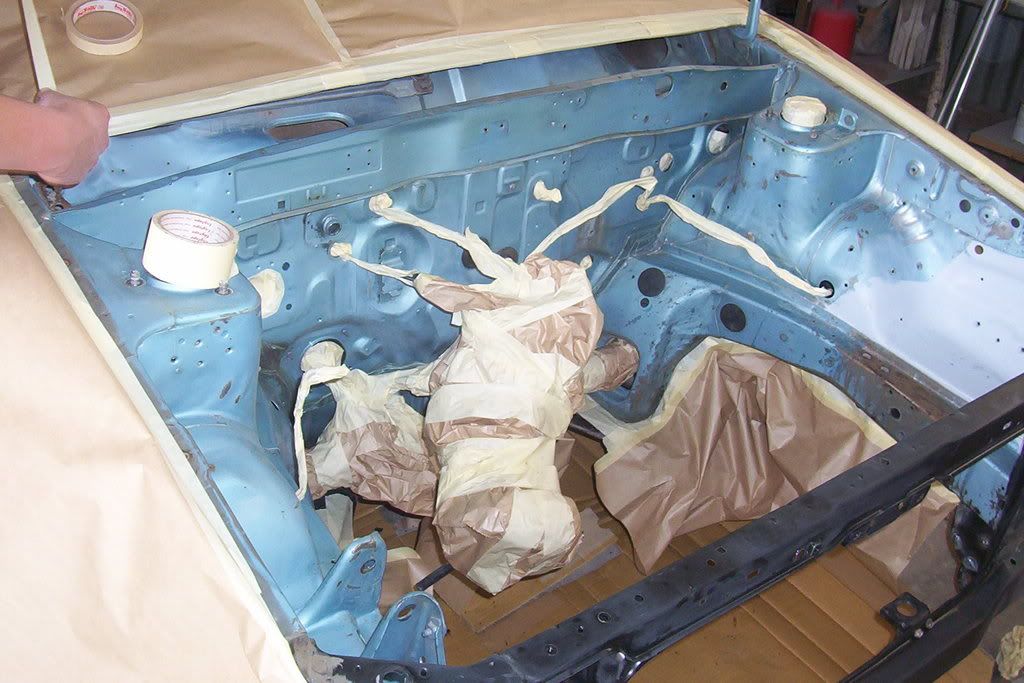 engine bay in primer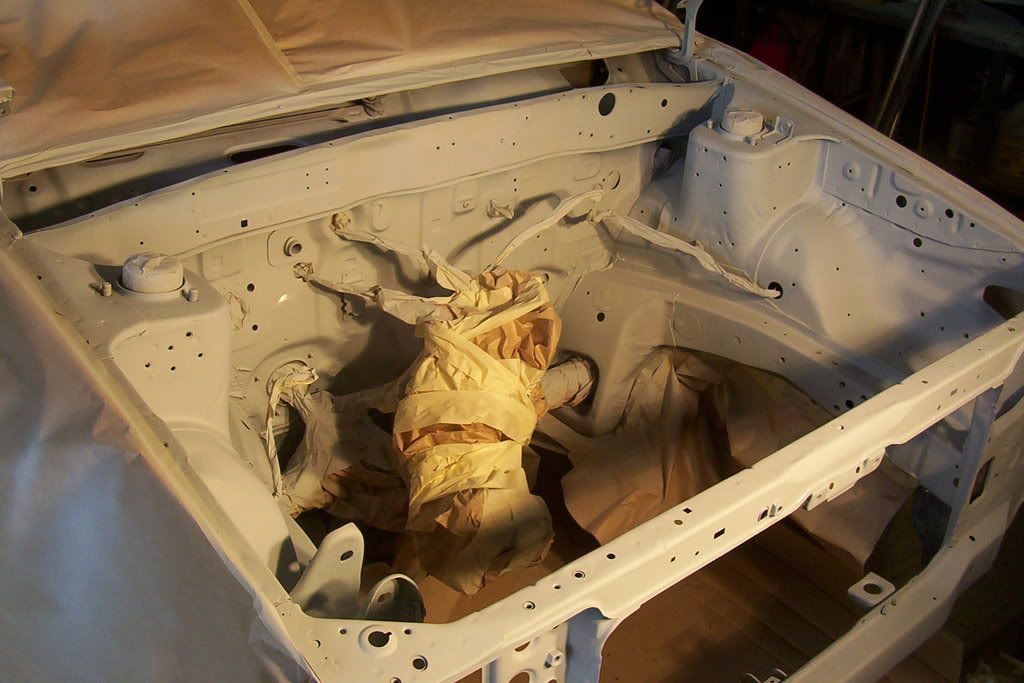 the final product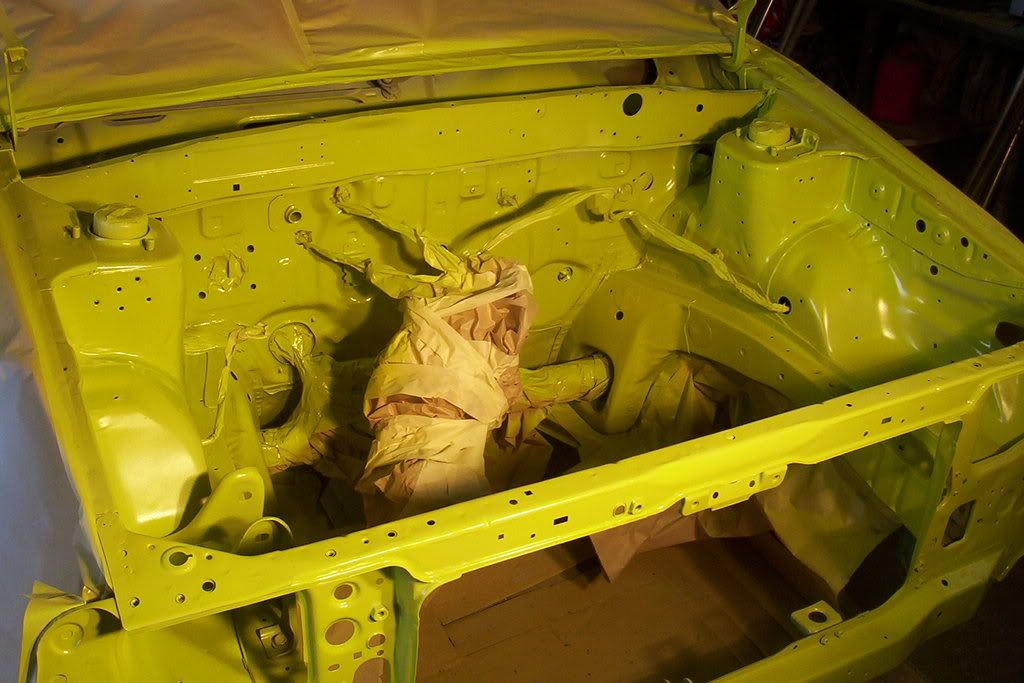 After the car has been painted (cant find the pix of preperation
More early pix of painted car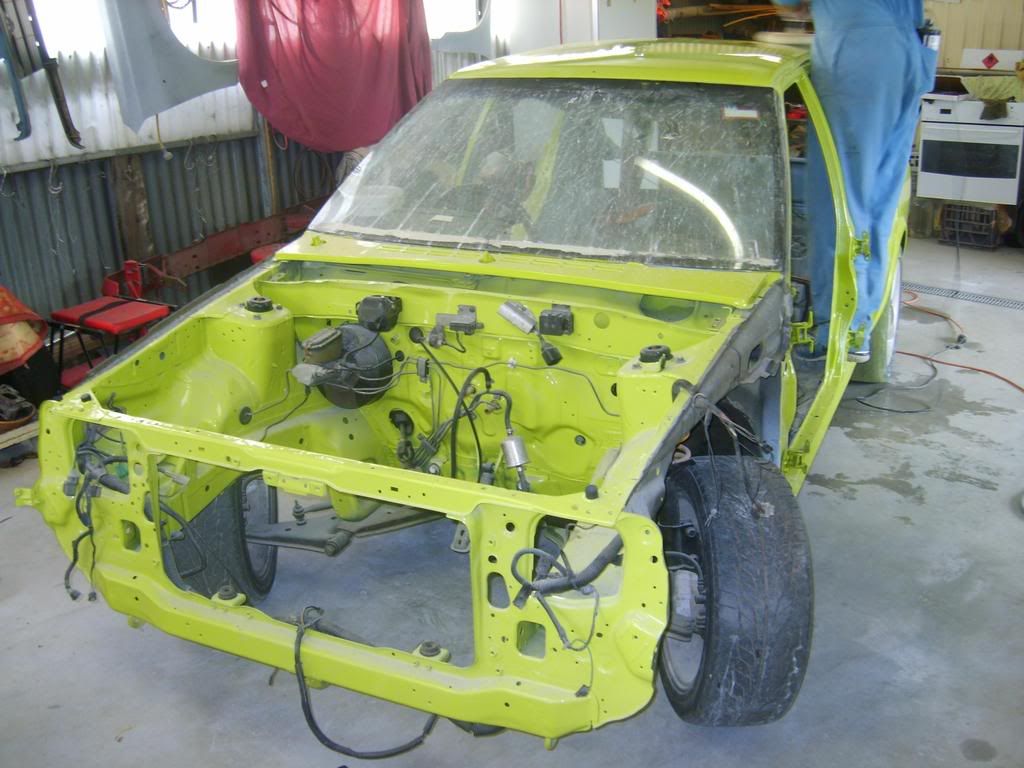 What it has become!!!!! as u can see the garage has had a makeover as well:)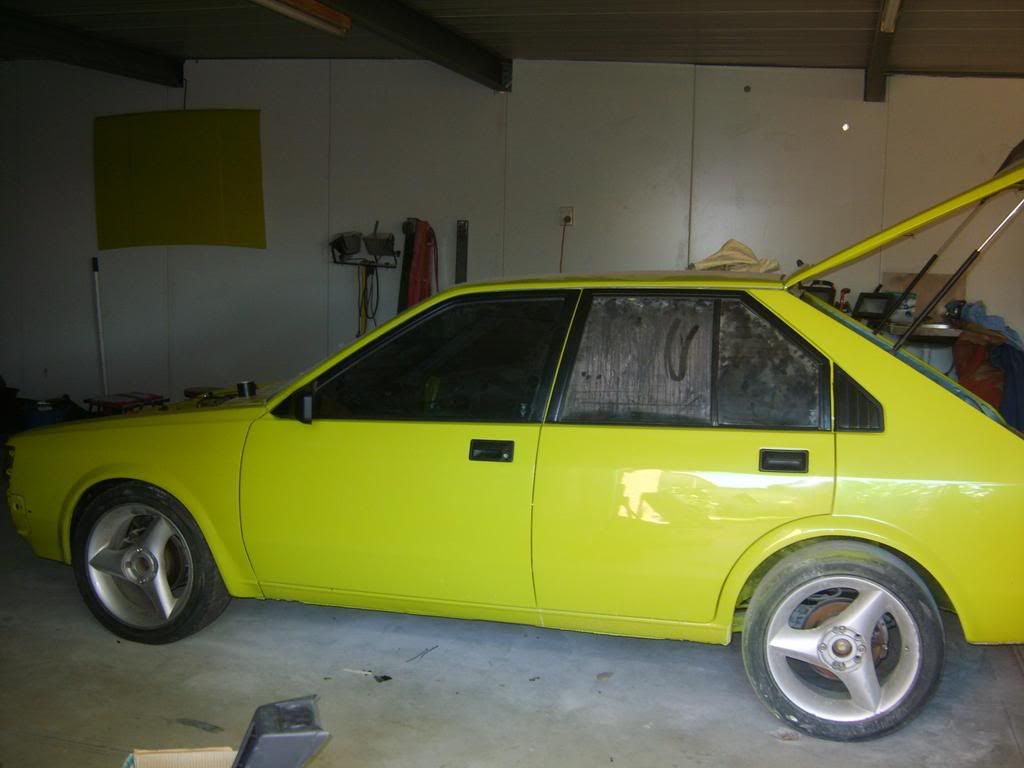 The rear seats are pefect but the front seats are terrible thats what you get after 20 odd years(the red car is the donor car for all the nuts and bolts)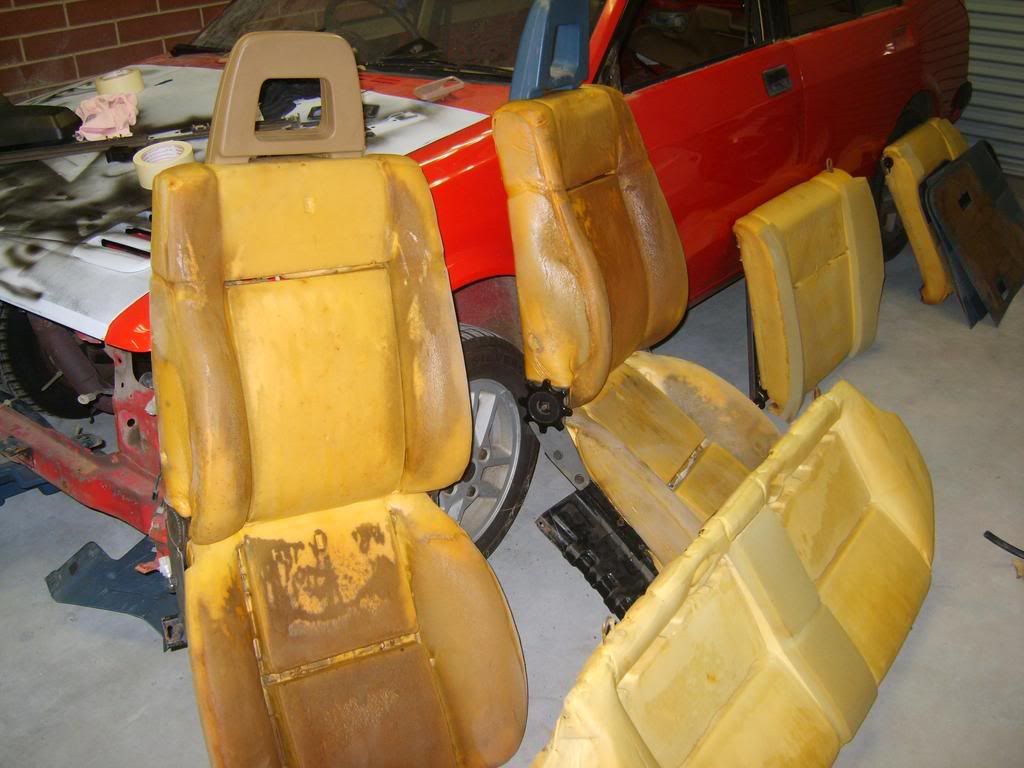 This is just the engine as it is, still a bit of work to be done no wiring has been connected and the rest of the stuff needs to be fitted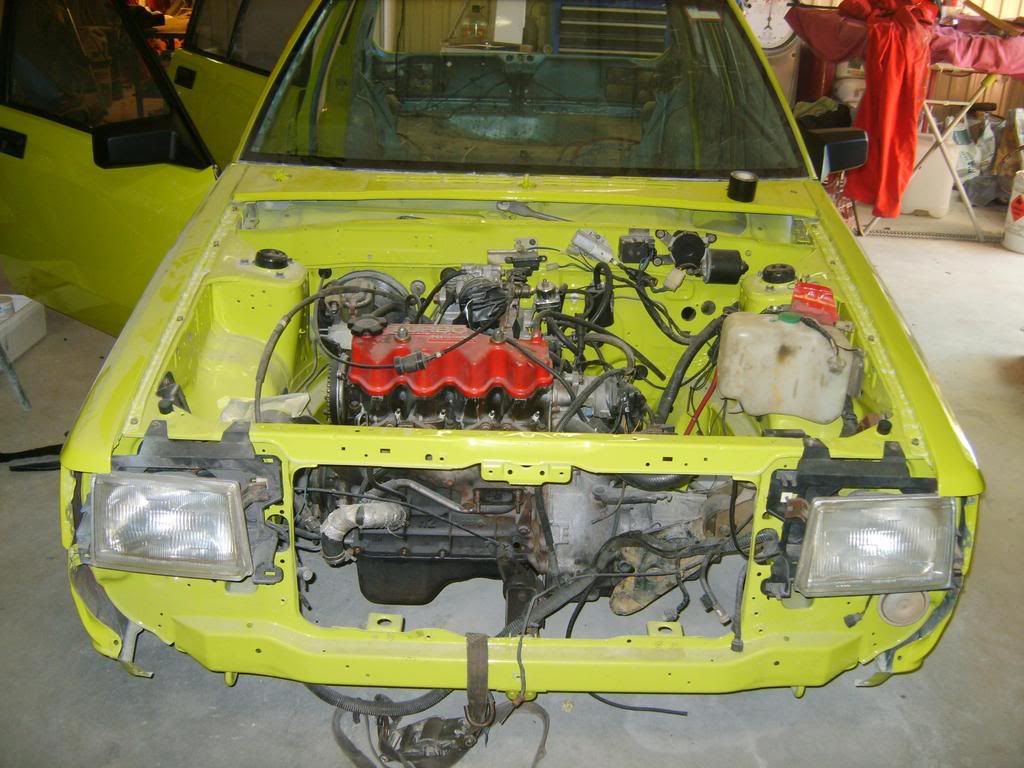 This is what we have started recently putting back the interior, the speaker wires have gone under the new carpet and the old comp has been fited to see where the wires need to go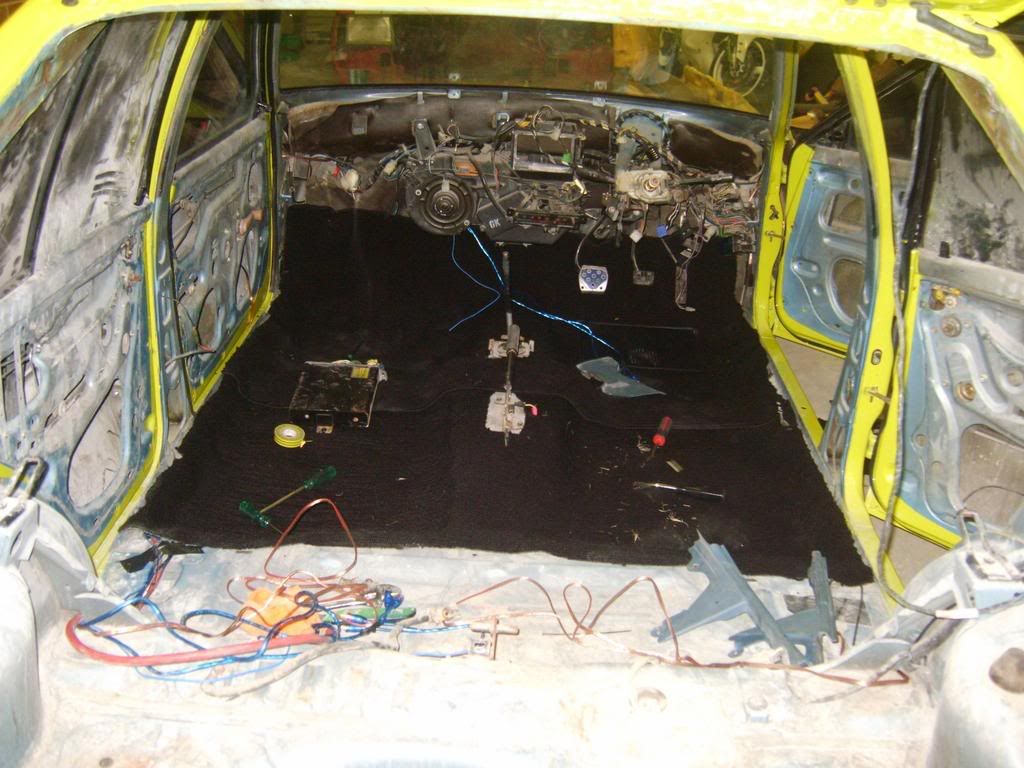 more pix as we go
Anyway hope you had a good long read of what i listed and leave any comments
Last edited by
dj_djox
on Sun Mar 07, 2010 12:56 pm, edited 23 times in total.
---
dj_djox
Who is online
Users browsing this forum: No registered users and 3 guests