Connect with your social network account
Hi! Here's some pics of my N13 with E15ET tech taken from N12 Cherry turbo (earlier this car had E13). Wanted to get a bit more power for the car which is in daily use (when it's warmer outside here in Finland). Had installed AC earlier to the side of E13 and as you could imagine it was lazy. Got through the car inspection here for this new tech also, so it's easier to use it freely now. Had to take the AC away because tubes didn't fit with the turbo but now planning to install it again with modified tubes-hoses. Also trying to get some cleanness and shine under the bonnet in the future.
Some specs:
Motor: E15ET with Schwitzer S1BG 0.49 bar settings (turbo originally in a Valmet diesel).
Exhaust pipe: 60 mm in the beginning and 51 mm in the end (ordinary 3-way cat because of car inspection directives, and short round simons + dynomax super turbo silencers). Happy with the sound, silent and relatively mellow.
Brakes and suspension: swapped from N13 1.6 GTI (CA16DE).
Gearbox: Cherry turbos box.
Drive shafts: E16 drive shafts.
Wheels: 14" Fondmetal.
Colour: Original color was gold, painted it with MIPA matt black.
Interior: swapped and modified from N13 GTI sedan.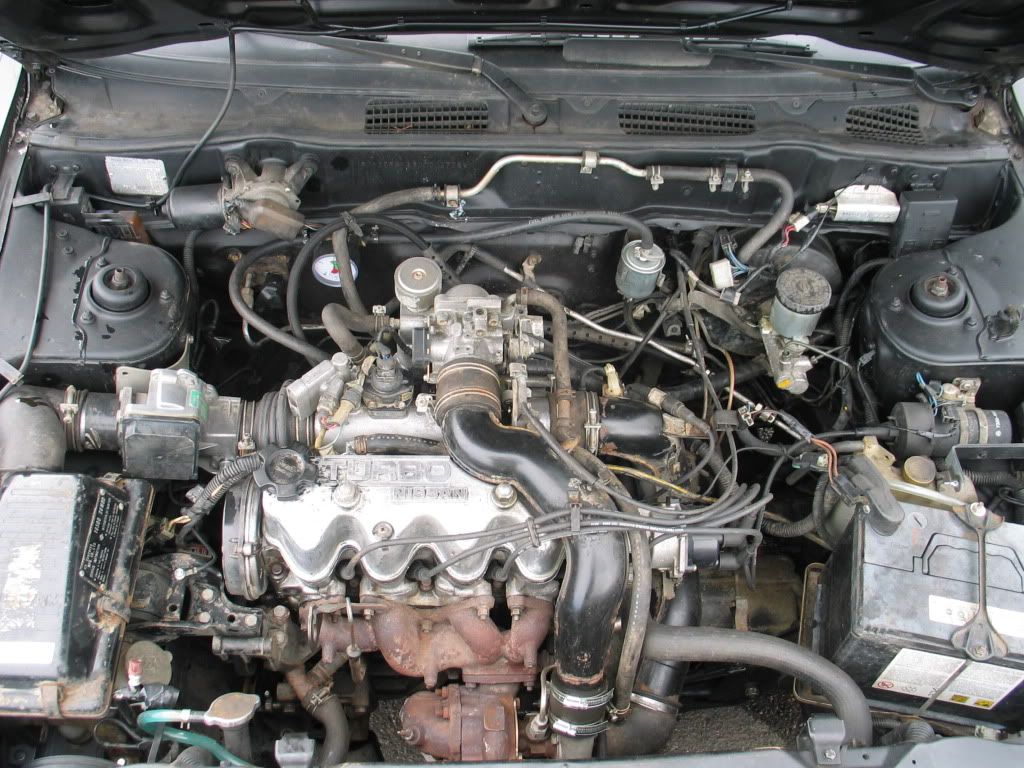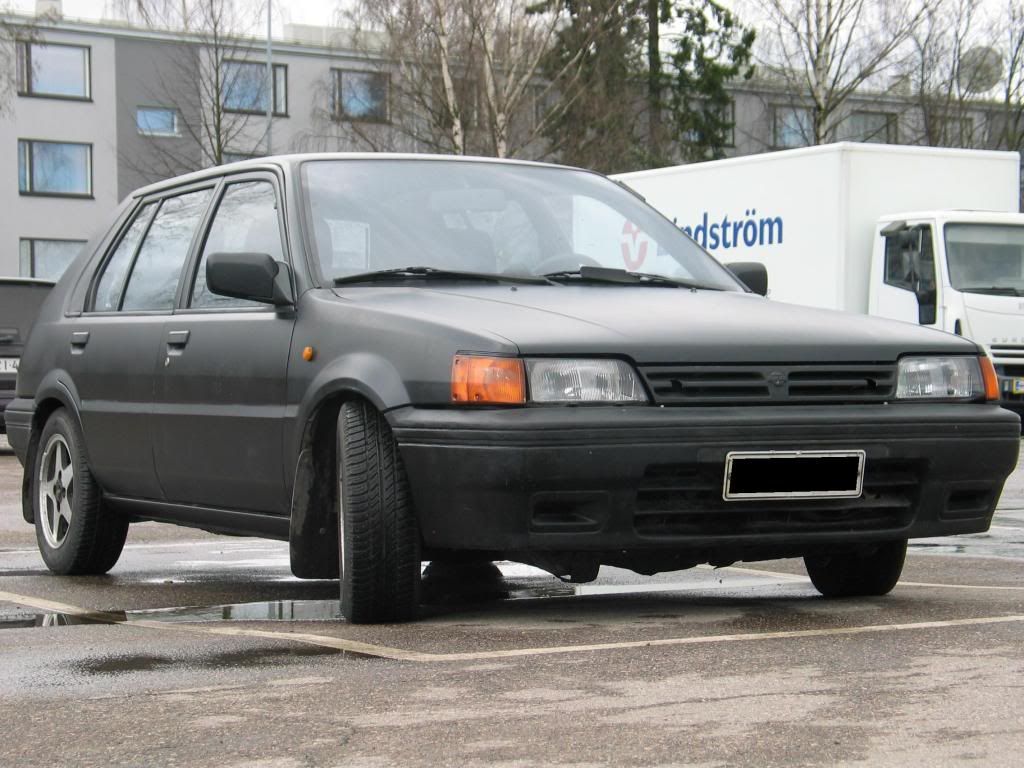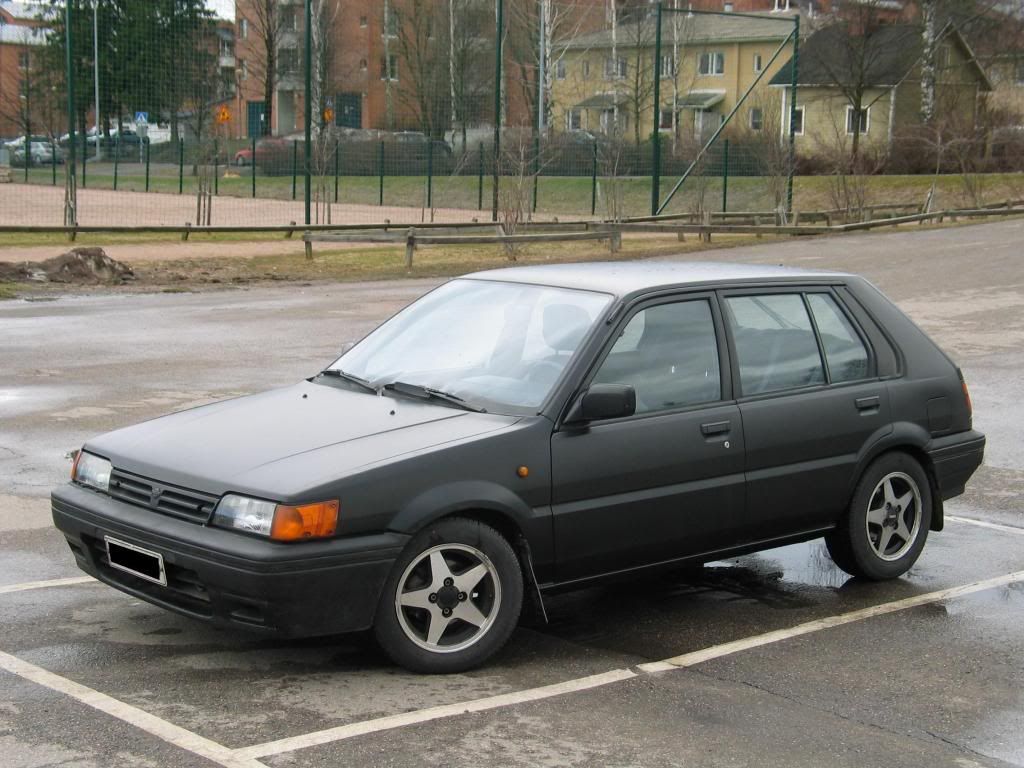 Last edited by
grunertee
on Sat Apr 28, 2012 2:43 am, edited 5 times in total.
B11 Van E15ET
Alfa Romeo 156 V6 -99 *RIP*
Volvo V40 D2 -14
N13 E15ET (a/c) *RIP*
N13 CA16DE s/c (toyota sc12) + ic&wmi
*RIP*
---
grunertee
Who is online
Users browsing this forum: No registered users and 3 guests