Connect with your social network account
Name: Karl
Location: Christchurch, NZ
Year/ Model: 1983 2 door ET pulsar
Colour: Yellow
Period of ownership: 2 weeks
Performance: Will update after it has been dyno'd
Engine Mods:
bored to 1788cc
oversized forged pistons
turbo conrods
e16 steel crank
stage 2 cam grind
Double valve springs
Custom top mount turbo manifold with 38mm wastegate
Modified intake
RB20det turbo
haltech f3 ecu
flowed standard injectors
2 1/2" exhaust
Interior Mods:
water temp and oil pressure gauge
racing steering wheel
Exterior Mods:
Dobi lowering springs in front, cobra in the rear.
side skirts
rear kit
flared front guards
Wheels:
15" ugly mags, Have some 17" momo gt's that are going on this weekend.
Near future plans:
Front mount intercooler and set to 10psi, only running 6psi at the moment but still hauls ass, looses traction on boost in 2nd and 3rd
Add some black to the paintwork, too much yellow.
And of course paint the enginebay, looks awful.!!
Previous owner who done all the engine work can be found here:
http://forum.n12turbo.com/viewtopic.php?t=1114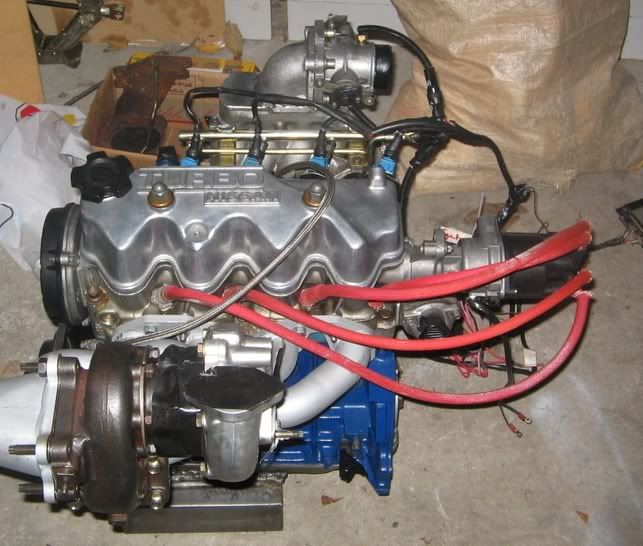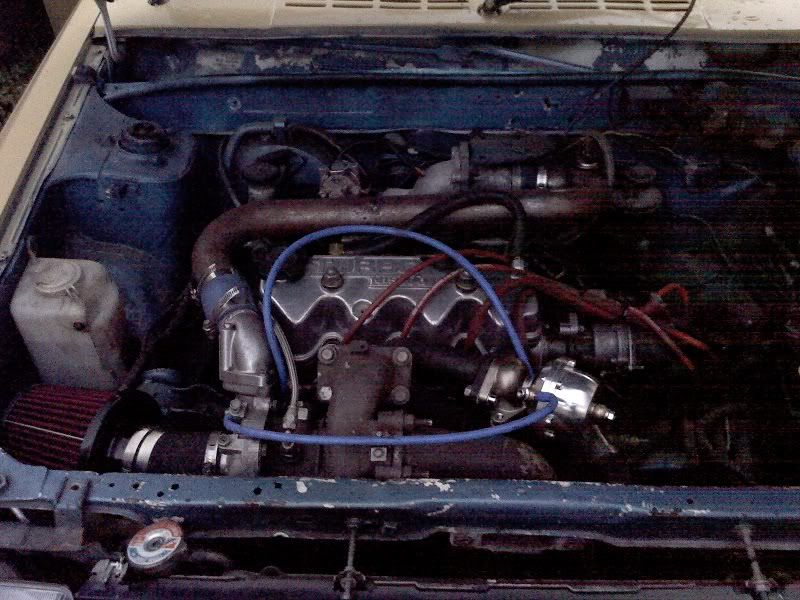 ---
chch_n12
Who is online
Users browsing this forum: No registered users and 3 guests