Connect with your social network account
Name: Sam
Location: Perth, W.A.
Year/ Model: 1984 ET
Colour: Silver
Period of ownership: I've had it for 6years but its been sitting in my dads shed for 5years collecting dust.
Engine Mods: It's been too long, I know it got rebuilt 5years ago but I'd need to dig out the receipt
So the story goes like this, 5years ago got the missus knocked up so I put my unfinished et on hold until last week.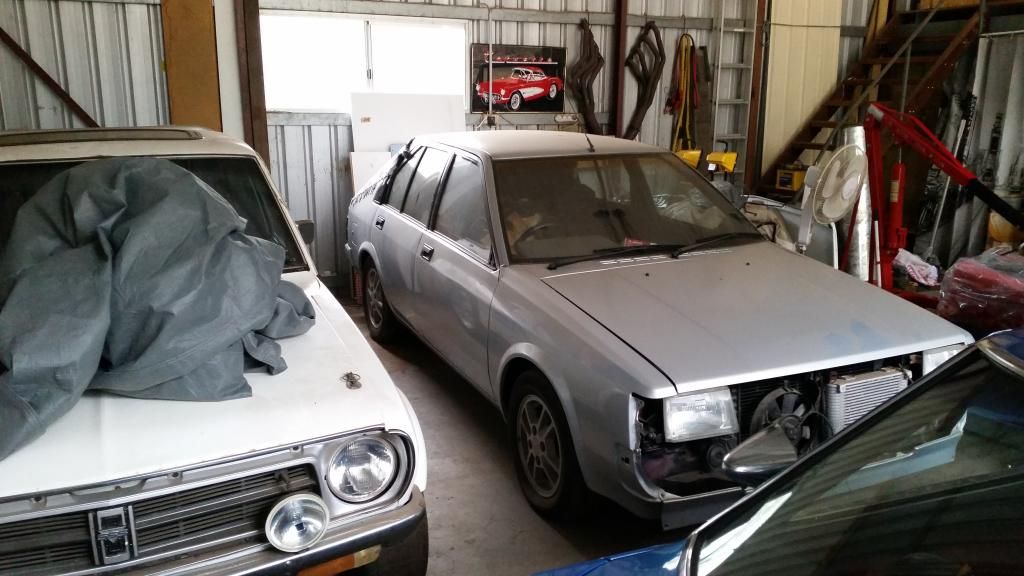 So pushed the baby out of the shed, broke the drivers and passenger side door handles, broke the fuel cap release and boot release, realized when choosing the best condition doors before it got painted I chose an 1985 drivers door, so the side mirror doesn't fit so I'll have to make up a backing plate or have 2 different mirrors. By this stage I'm almost in tears but I push on and get it started.
Checked the oil, coolant, put some new fuel in her and she started first try, it was idling rough but pick the revs up and it wasn't bad, just thought old fuel and untuned. Gave her a quick wash and took it for a nice gentle drive up and down the street and realized (as I was coming to a T-junction) I didn't check the brakes, got it back and it looks like the master cylinder is leaking. Now here is where I'm about to burst into to tears, I try and start it again and its not happy at all, it'd start but would only run on 3 cylinders. Then the wind changed direction. There was white smoke everywhere , first thought was head gasket but when I walked around to the back there was a puddle of green coolant and when I say puddle I mean my son could of put his wellies on and splashed around. So I took the head off and this is what I found
Looks like the block needs to be re-honed and the heads a throw away. I got told I used the wrong coolant but I don't know, sitting there untouched for 5 years is probably what did it.
I'm picking up a et wreck this Sunday and a spare head, I'm going to finish it even if its the last thing I do.
---
srlet
Who is online
Users browsing this forum: Majestic-12 [Bot] and 4 guests