Connect with your social network account
Thanks Guys



I really do love it...

When I'm not wanting to burn it...LOL

Thinking back.... It's not all the work that you have to do....
My catchphrase...
Everything is close... so you can modify it to work...
But then again...
Everything is close... but everything need to be modified....

When I think back...
The biggest problem was not the Prairie being full of rust or all the modification....
Grafting on the camry sunroof, making new fuel rails and adding a surge tanks and pumps...
making a body kit or even working out how to splice 2 looms together.... etc
No... none of that...
It was the absolute dodgy donor car I got.....
Reading over the post and looking at the history,
Every real problem stems from that donor car and the guys that built it.
What where they doing...
Not only should dodgy bastards like that not be allowed to touch cars...
They should have there eyes poked out for thinking about it...
What amazes me most is that it was ever on the road.



Anyway


My next problem....LOL
With where the engine sits... and putting in the ET radiator,


Plus

with a not so good downpipe (that touched the radiator in the donor)
There is no or little room for a fan.
So a while ago, I manages to squeeze a small 9" thermo fan in the bottom corner.
Hoping that with such a large radiator it would "just" do the job...




I got to admit that it was my own anal fault that I wanted the intercooler in the middle,
were originally it was to one side with a fan next to it.


But alas..... now I have been able to run her to temp.
It is obvious that on a hot day in traffic, she will overheat.
She got to 3/4 when I noticed it and shut her off...
So what to do.
There is no room.
and I am not going to modify radiators and change dump pipes.
So I thought.... give throwing some little fan on the outside a go.
Hoping that this might just give enough to keep it cool.
but the best I could do is squeezing in 7" and not over the core.
So I got 2 x 7" (babies) ($20 each cheapies)

The one on the passenger side fits ok,
but 1/3 is over core, 1/3 is over end tank and 1/3 over well nothing.
but I made a cowling for it to mount to which covered the half that was over nothing...
This forces all the air out over the core... Be it only about 4" worth.
The second was worse, as the intercooler pipe crosses the bottom corner,
so the best I could do is face it towards the radiator about 1.5" off
and only half of it is over the radiator.
But still, with the Prairie not moving there is air moving though on this side.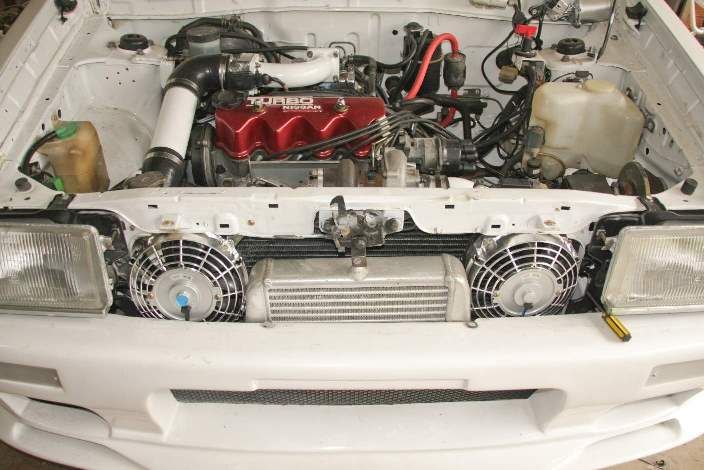 Anyway... they help a little.....
and when you get all 3 working, it was holding its own.
And that's all you can ask.


New Running temp
fine with me....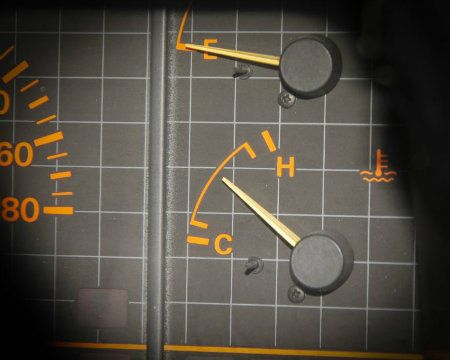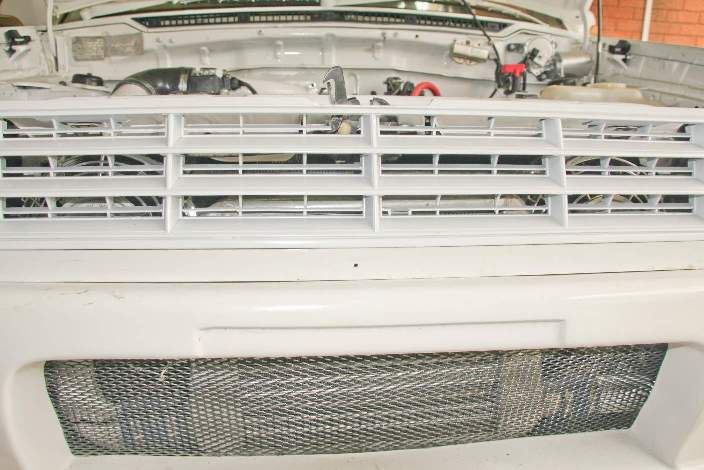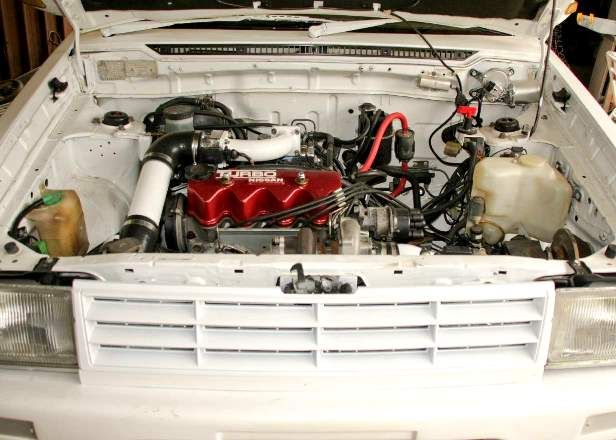 ---
Valentich
Who is online
Users browsing this forum: No registered users and 1 guest