Connect with your social network account
So, Yes I am crazy, Yes, I am a fool.
And Yes I like ugly cars.
So its time I post a little on my project.
2 years ago I got a Nissan Prairie.
Why, well, A long time ago, I lost everything in my life. And the only thing that was left was a ugly Prairie. And it did good by me for years.
Anyway.
Off and on (more off as most builds go) I have removed the rust, added a glass electric sunroof (from a 2007 camry) and now have come close to completing the front flared guards.
Some final smoothing and a paint to go.
I see that the ET Flare production project is not going anywhere.
If anyone is interested in some similar to mine, I could whip some up in like 2 to 3 weeks.
Let us know.
Of cause I have a complete ET, and the whole lot from intercooler to rear discs is going to be put into the Prairie.
Here are some pics of the soon to be infamous Prairie ET Turbo. LOL
THE BASE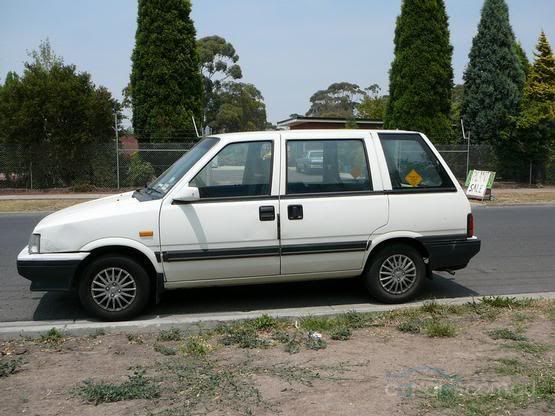 SOME OF THE RUST (and there was plenty)
RUST BEING REPAIRED
PUTTING IN THE SUNROOF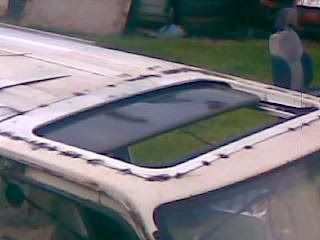 PHOTOS OF THE FLARES
SO, THIS IS WHAT I AM AIMING FOR.
SOMETHING SIMILAR TO THIS
PS. I have message these idiots a jetspeed a dozen time to get a quote on front and back spoilers,
I know they are crap quality but there the ones I want to use. As it doesn't matter, I have to modify them a lot anyway.
If anyone has a second hand set? Please PM me. I am keen to finish the body in the next few months.
Last edited by
Valentich
on Thu Jan 14, 2016 4:49 pm, edited 2 times in total.
---
Valentich
Who is online
Users browsing this forum: No registered users and 1 guest