Connect with your social network account
**** UPDATE ****

So got the Prarire to the workshop to finish off all the bits
Its been a good day.
Got the Prairie on the hoist, so I could weld the bracket for the hand brake.
So I have a working hand brake for the first time in 6 months,
I cant tell you how much of a pain it was not having one.
Got the new MC in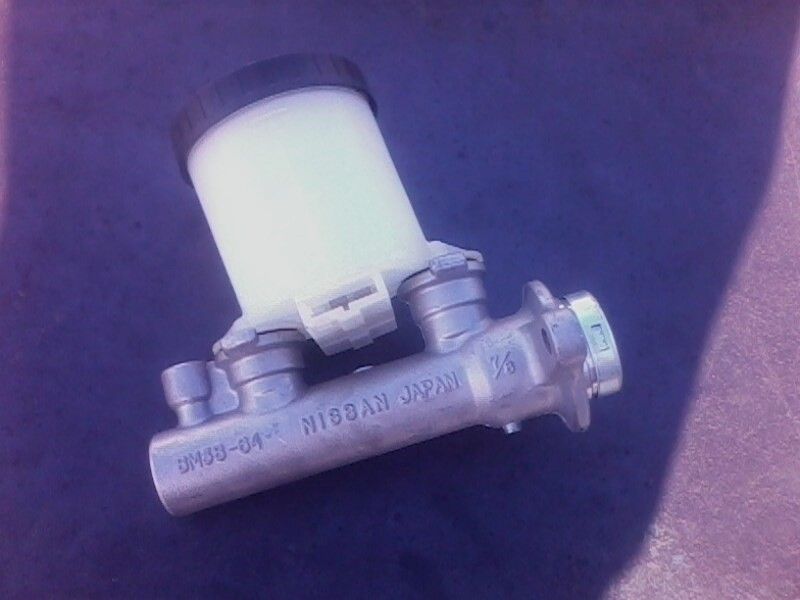 This by itself has been the most expensive part of the build, this baby cost me $500,
and as I was quoted $350 for a reco (apparently this is some sort of none standard one)
I thought..... Screw it...... for $150 more get the new original Nissan one.
and It was the only one the parts people could find.... and it came from Tamworth over night.
And in less than an hour it was in and the brake bleed right through...
Damn a hoist makes things so easy...
So I have brakes again.......

Next.... Monday... Getting the thing running right
We had a quick look using the timing gun and could see it was out.... But thats for Monday
---
Valentich
Who is online
Users browsing this forum: No registered users and 2 guests