Connect with your social network account
Name: Adriaan
Location: New Zealand, Auckland
Year/ Model: 1984
Colour: Blue
Period of ownership: 1year
Performance: Above Standard. currently running 10psi
Engine Mods:Mazda 3 Mps turbo, Pod filter, 38mm wastegate, 2.5 inch exhaust, braided oil feed, 600x300 intercooler, battery relocation.
Suspension: Coil overs in front. Ride hight adjustable springs in rear, 24mm white line front sway bar, 18mm whiteline rear sway bar. currently have evo2 rs front brakes, stock rear disc conversion.
Interior Mods: Head deck, Boost gauge, Gizzmo Ibc, Oil temp and pressure gauge
Wheels: 15' Evo 3 OZs
Other: Retracting rear seat belts
Future Plans: Oil cooler and remote oil filter, oil cooler has been mounted just saving for oil lines. Also have 444cc injectors and jaycar pickyback also ca18det fuel pump.
Well 2 weekends ago me and mike flew down to wellington stayed a nite with Plod(cheers bro). We picked up a n12 exa turbo with 88,000kms on the clock. Nz new as well. The turbo was seezed and was plumed out of the system. So me and mike had a fiddle. Aparently was lurching and missing, wriggled a few plugs and got it going enuff to drive back to aux less a turbo. So here are some pics.
Thats Plods black N13.
You'ld think a turbo n12 with out a working turbo would be slow. Some how Photoglossy(mike) managed to get pulled up for speeding.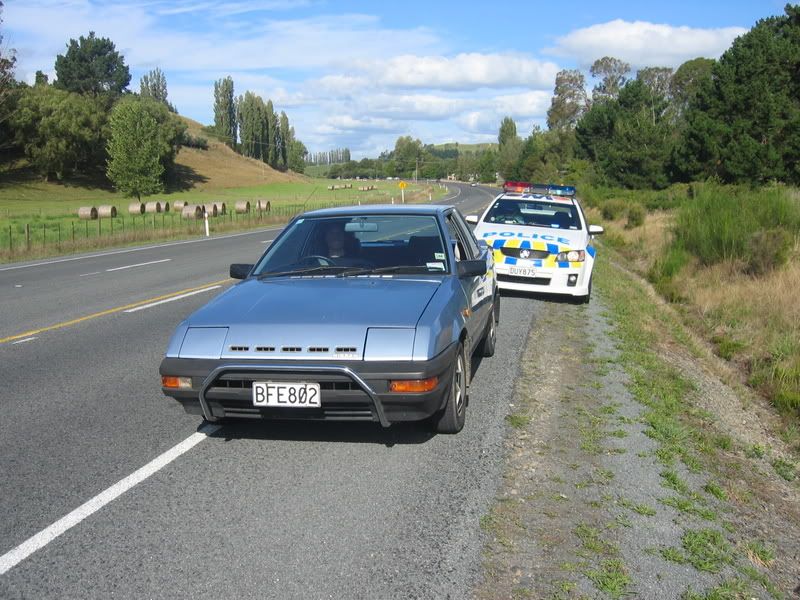 Caught doing 112kms an hour.
Coming through taupo we saw a lil red n12. Pulled up behind it and some dude was out in a shot to say hello.
New look: (5-06-2010)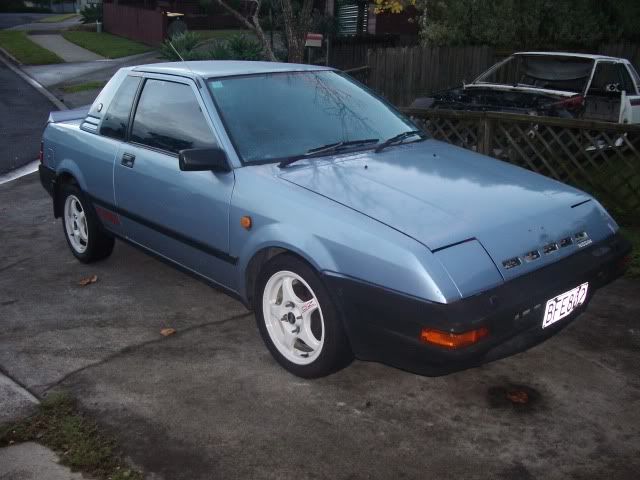 So yeah thats about it. Totaly standard atm. Will keep it lyk that for my wife to drive for a while.
Here is a origianl engine bay pic:
This is wat its lyk now: (5-06-2010)
Last edited by
agecage
on Sat Dec 08, 2012 9:05 pm, edited 8 times in total.
N12 Exa turbo
---
agecage
Who is online
Users browsing this forum: No registered users and 1 guest