Connect with your social network account
This article will show you how to weld a plate onto your clutch cable bracket, because i found that when i upgraded to a heaver clutch and a new cable the bracket would bend, this made it very difficult to put it into gear no matter how much i pulled the cable up...

Total Cost to me was free as i had all the bits laying around the steel was stuff used to weld diffs up


but if you were to buy it all including the paint the cost would be

steel $5
Paint $10
beverage $45 for a carton of Tooheys Extra Dry
Items needed.........
1: 12mm socket and ratchet with extension
2: Piece of strong metal around 100mm by 50mm
3: Welder ( I used an arc welder but its up to you what you use)
4: Bucket of water
5: Protective Goggles
6: Welding Gloves
7: Paint
8: Beverage
1st remove the bracket, it has two 12mm bolts holing it onto the clutch housing located at the top of the gearbox (displayed in Img1.1 and Img1.2)
Img1.1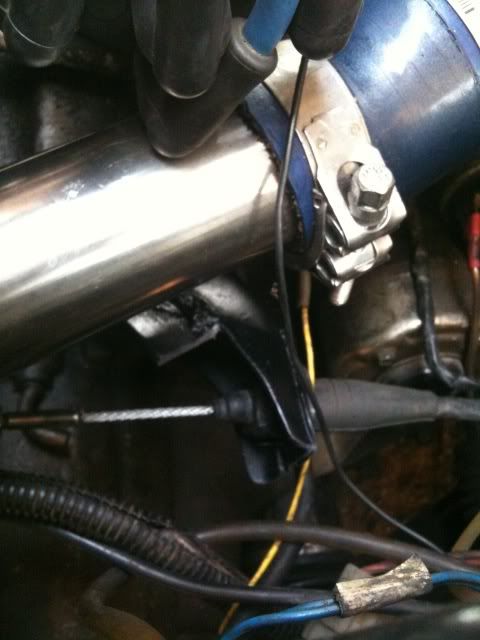 Img1.2
2nd get the piece of metal that you will be welding to the bracket and trace around the out side of the bracket (displayed in img1.3), this is only a guide as the inside of the bracket may be different. After this grind all of the access of from the out side of your traced line and then smooth it all out you may need to go back and forth to the grinder to get a snug fit.
Img1.3
3rd sand all of the excess paint off of the bracket, as well as the peice of metal that your using to weld, this minimizes mess while welding.
4th Weld the bracket in place (Displayed in img1.4), i found that upon pressing the clutch my bracket would bend from the top and twist so i welded the metal to the top of the bracket
Img1.4
5th wait to cool this is where the bucket of water comes in handy if you haven't already used it to put out a fire
, then sand up the whole assembly and give a light coat of paint if you wish (Displayed in Img1.5).
Img1.5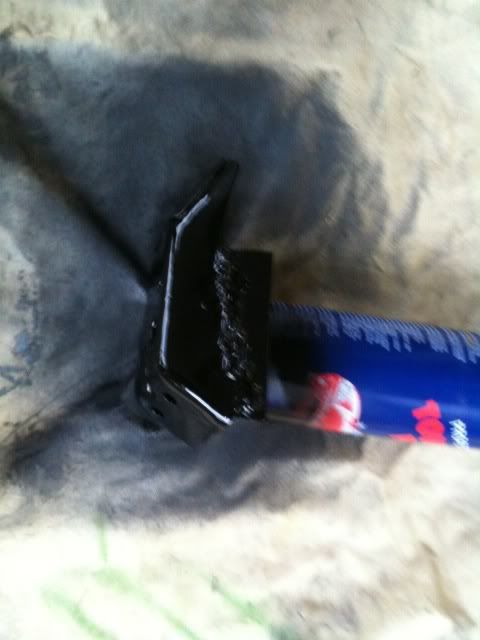 6th reassemble, making sure not to over tighten the bolts as the clutch housing is alloy and the thread can strip easily.
7th grab your beverage and stand and look....
Boost+pulsar = goodness = pain
My Ride
http://forum.n12turbo.com/viewtopic.php?t=4600
---
et_rider
Who is online
Users browsing this forum: No registered users and 1 guest