Connect with your social network account
Hi guy, my quick write up on the drive/passenger side solid engine mount for the ET pulsar.
I strongly recommend sourcing spare engine mount from the wreckers as you may not like the end result. Mine were source from the N/A pulsar N12. make the Pulsar is a manual, as the Auto mounts are heaps smaller.
Tools that will make your life easier,
Vice, Hacksaw, Hammer, Flat head screw driver, WD40/RP7.
You need the solid mount
Driver side
Remove your driver side mount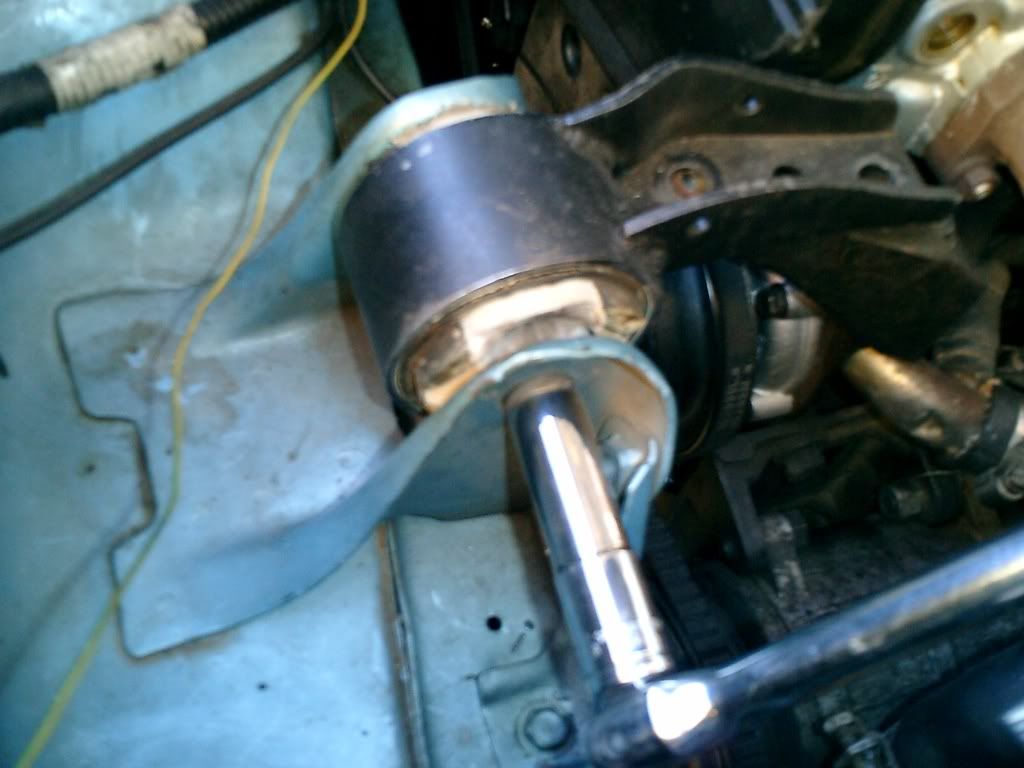 Make the complete cut in the inner ring of your mount. Spray alot of WD40/RP7 in between the inner ring and mount support. Then hammer the internals out. should be easy unless you have not completed the cut.
Note the complete cut through of the inner ring.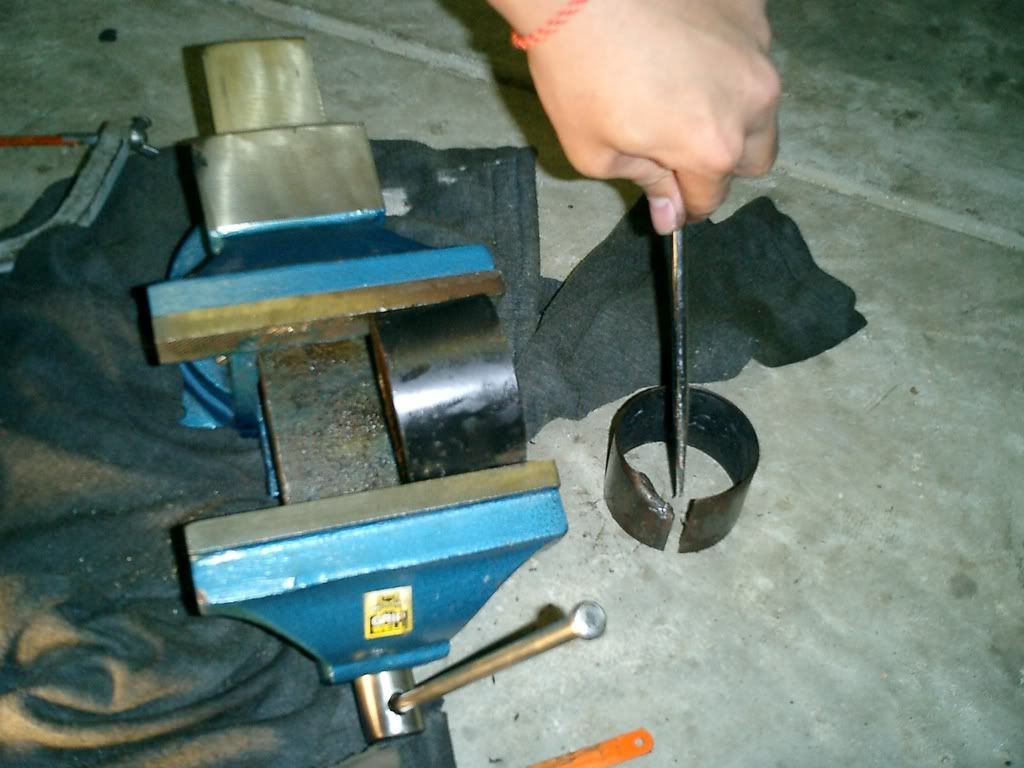 Now you are left with the support mount and solid mount. You will need a press or head down to your local mechanic to have them pressed in for you. very cheap.
The finished product
And lastly, re-install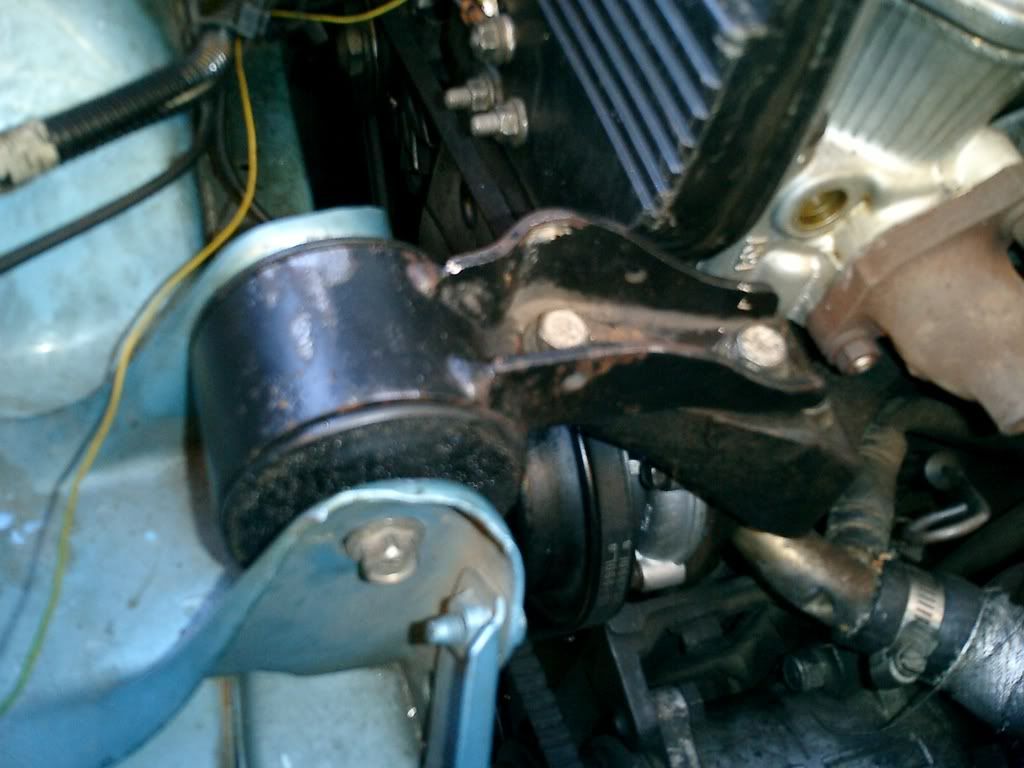 Passenger side
Remove battery
Remove battery tray (trust me this will make your life easier)
Make note of your gear box (I have a pulsar ET with EXA Turbo gear box)
Make sure the mounts are the same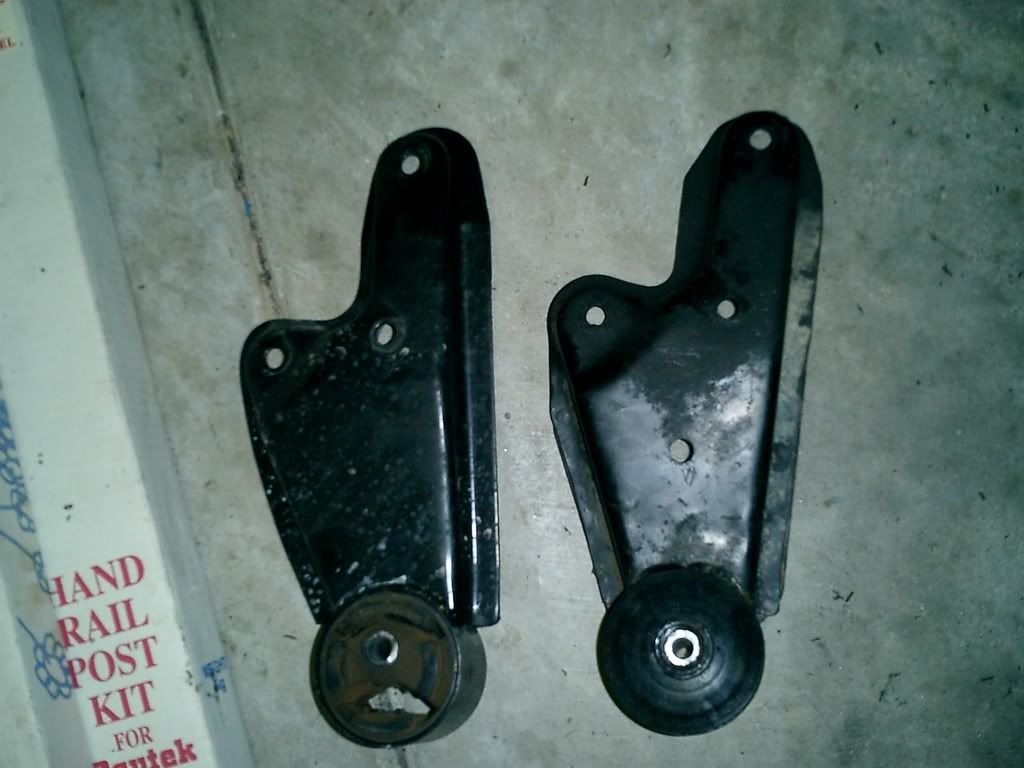 Re-install the mount. Screw in all the other bolts before screwing the bolt to the engine support.
The end result, it's heaps easier to go in reverse. Gear changes feel so direct. Car feels very flat on launch and power feels very direct in between gear changes.
The down side (anything under 1,500rpm), the cabin resonates something bad . Interior shakes that werent there before are now loud and in your ear drums. above 1,500rpm or crusing is fine.
I feel that the mod makes the car sound/feel cheap due to excess vibration, but clearly the benifits are hard to ignor. Mod more suited to track drivers, and to peeps who couldnt careless for comfort.
Cheer
---
kid nismo
Administrator

Posts: 3001
Joined: Tue Jul 04, 2006 7:22 pm
Location: Telegraph Point - N.S.W. Mid North Coast
Nice work.
Think I'll get me some of these.
--------------------
Trust no-one but
yourself
.
The beast:
http://forum.n12turbo.com/viewtopic.php?t=3982
=====================
Mid North Coast Member.
=====================
---
The Renegade
Who is online
Users browsing this forum: No registered users and 1 guest