Connect with your social network account
Exa Proportioning Valve
WARNING - This is a brake mod and you take responsibility for what ever happens if you choose to follow these instruction, I accept nothing for the action you take. Only attempt this is if your willing to take full responsibility for the outcome.
The Exa (and N/A pulsar) prop valve is a twin piston unit for a diagonally split system. It works by using the pressure to the fronts to activate the piston that changes the rear pressure response. So once the line pressure reaches a certain value the rear line is restricted, so that the pressure beyond the crack point increases only at 40% of the front increase. For the Exa (drum rear) the crack value is quoted as 2.6MPa, and interestingly the ET (disc) is less, at 1.5MPa. This would suggest that after a rear disc conversion you would get too much rear lock and need to reduce the crack point. However, most common experience suggests the opposite and the different may come from the weight distribution difference between Exa and ET.
Complete valve with spring untensioned:
The following images show the Exa prop valve disassembled: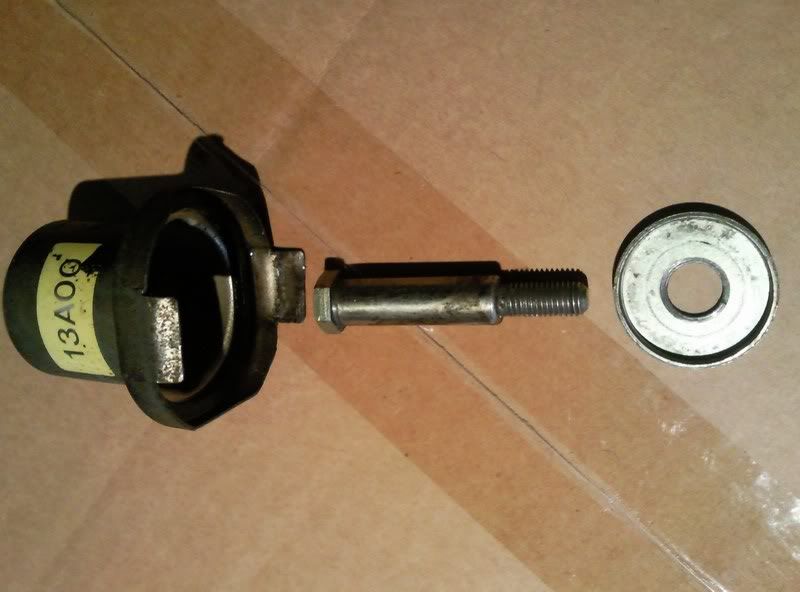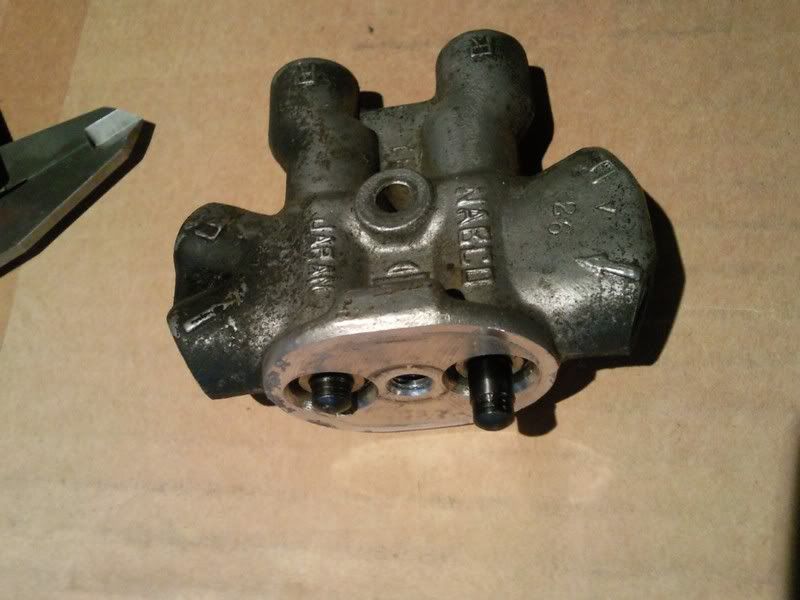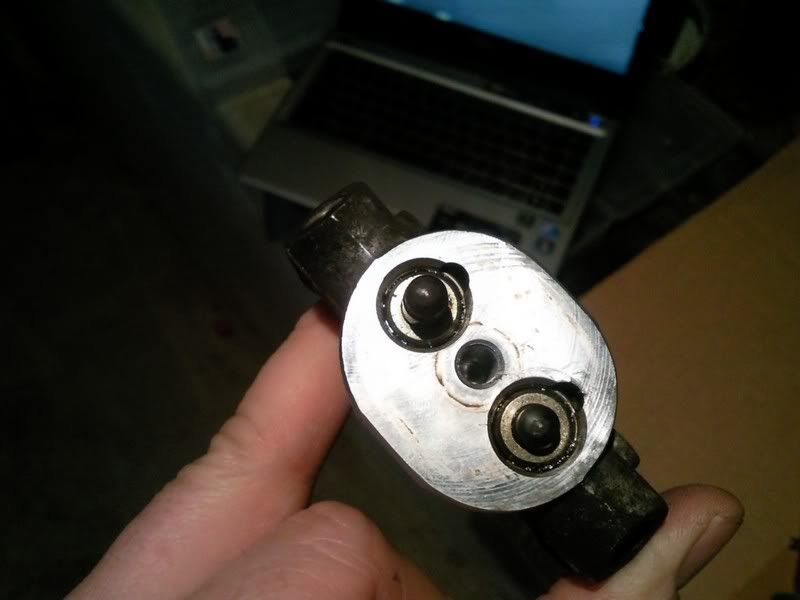 You can see the twin pistons are held by the spring. By using a pair of scales the load displacement was measured as:
5mm for 7.4kg; 10mm for 14.8kg; 15mm for 23kg; 20mm for 31.1kg
This would suggest a spring constant of 1.5kg/mm
Measuring the normal installed height of the spring gives 14.8mm, or 22.2kg starting force. The piston moves a total of 6.2mm, so the final force would be (14.8+6.2)*1.5 = 31.5kg. The crack point is somewhere between beginning and final forces.
So what effect will mod's have?
1 mm spacer = 6.76%-4.76% higher crack point (2.8-2.7MPa)
2 mm spacer = 13.51%-9.52% higher crack point (3.0-2.8 MPa)
3 mm spacer = 20.27%-14.29% higher crack point (3.1-3.0 MPa)
4 mm spacer = 27.03%-19.05% higher crack point (3.3-3.1 MPa)
5 mm spacer = 33.78%-23.81% higher crack point (3.5-3.2 MPa)
This works the same for removing spring load by backing the spring off.
---
Callumgw
Who is online
Users browsing this forum: No registered users and 1 guest