Connect with your social network account
OK
A job like this is not for the feint hearted and cannot really be successfully done on the cheap.
To get around 200cc increased capacity, you are unlikely to have any change out of 2 grand if the job is done properly and thats assuming you do the entire job yourself, so dont think for a minute that its cheap horsepower.
You are basically building a brand new engine so do it right the first time.
For those not put off by this then heres a few bits of info to help you along the way:
Pistons are custom jobs made by:
Special Piston Services
13/112 Hammond Rd
Dandenong Vic.
3175
Part number 3645.
$1300 +/- per set including pins and rings.
You need to specify a bore size.
Bore oversizes up to 2mm (0.080") oversize without the dramas of bore splitting are used which brings engine capacity up around 1700cc.
The pin height will need to be 3mm higher on the piston (lower compression height) to account for the extra stroke of the 1600 crank and keep the pistons down in the bore the same as stock.
This keeps compression ratio down around stock and pistons away from valves.
Get your 1600 crank prepared. If it measures up OK then have the pins and mains "micropolished".
Have your new custom pistons fitted to the stock E15et (turbo) rods.
Have your block bored to suit the new pistons.
E15's are a bit notorious for blowing headgasket. By boring the block out so far, your removing quite a bit of "meat" from between cylinder 1/2 and 3/4.
Ask the engine machinist to check the block top deck for condition and straightness and have it lightly skimmed if necessary. But ONLY if necessary.
For an engine such as this it would be very wise to replace all headbolts with new items or for the best, ARP studs and nuts conversion.
See here for ARP part numbers:
http://forum.n12turbo.com/viewtopic.php?t=6790
NEVER omit the washers that live under EVERY stock headbolt. If your engines does not have those washers, then they have been left out from a previous sloppy build. They must be there to achieve correct headbolt tension and distribution of pressure.
Sometimes, these washers can only be fitted one way up. Check the hole of the washer for a machined chamfer (angle) If its on both sides of the washer there is no issue.
The chamfer MUST match up with the radius between the bolt head and its stem.
Also, ENSURE that the headbolt holes in the block are completely cleaned out.
I run an M10 x 1.5 finishing ("plug") tap carefully down all the holes to remove any rust and other crud that always gathers in those holes that basically can render torquing the headbolts a waste of time.
Blow the holes out with an air gun.
Leaving them full of crap and rust, you might as well just do the bolts up until your teeth clench together to the correct pressure and your wrist clicks and leave the tension wrench in its box.
You would be wise to factor in a full head recondition and while its all apart would be a nice time to have everything balanced.
Dont forget to cost in a complete engine gasket and seal set along with a complete set of new gaskets, belts and thermostat.
The job CANNOT be done quickly and easily "in chassis". It requires a complete engine removal, stripdown and reassembly.
Simple as that!
C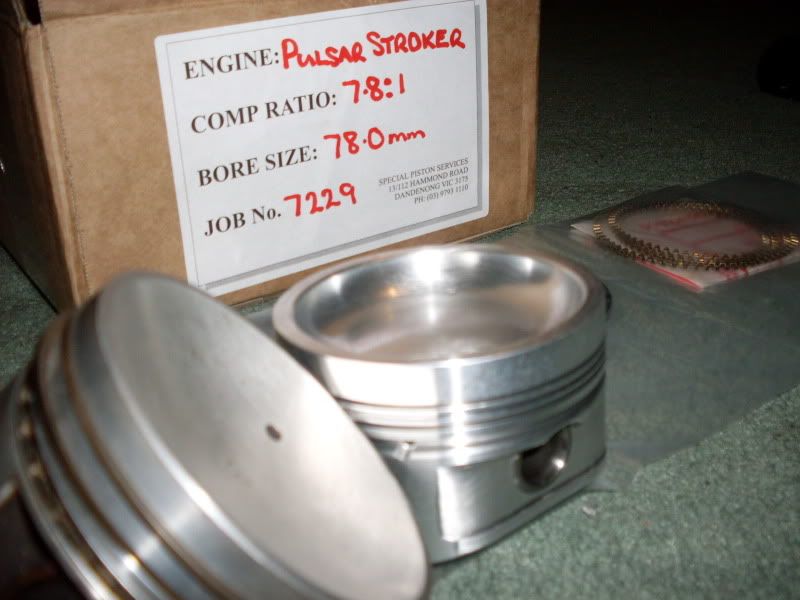 height differences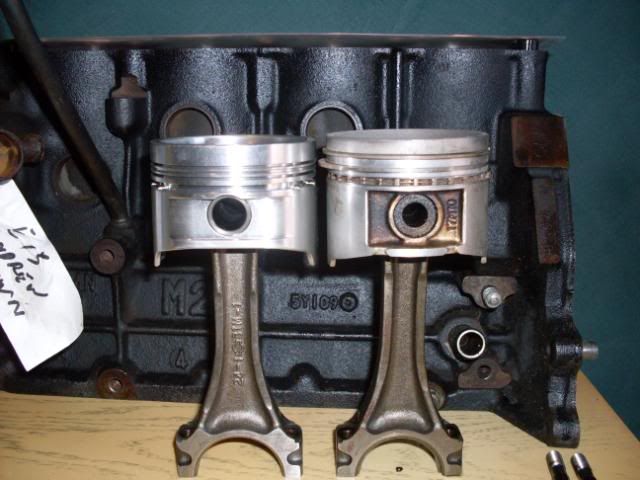 ammount of dish compared to the later model e15et pistons (86 model plus)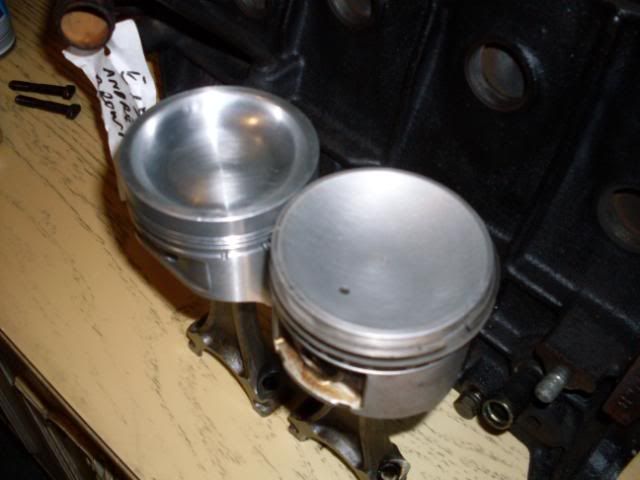 Block bored 80tho, decked and cleaned
1.2mm copper head gasket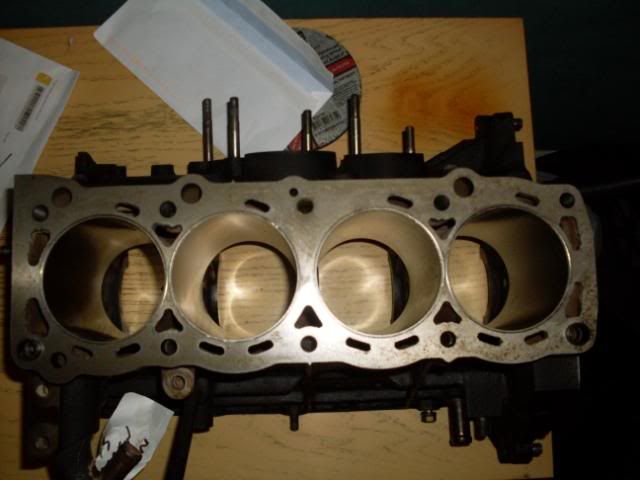 o'ringed block
stroker crank ballanced and micro polished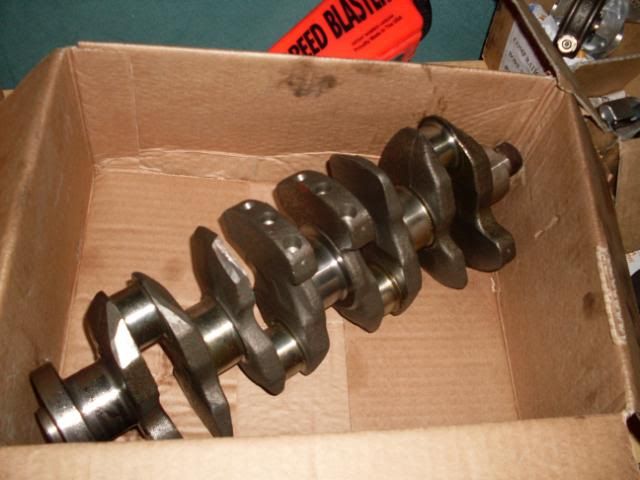 flywheel balanced to the crank
also the balancer has been balanced to the crank
pistons fitted to the factory e15et rods which have been shot peined, rods and pistons balanced also
---
PAC_ET
Who is online
Users browsing this forum: No registered users and 1 guest